Tell Congress: Put Brain Aneurysm Awareness On The Map
You Can Help Declare September as National Brain Aneurysm Awareness Month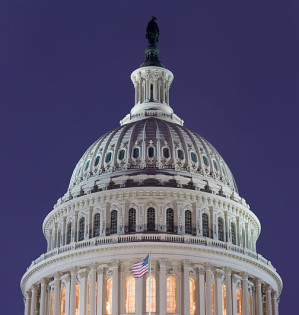 Shirley Dudek Demmer was a loving wife and the proud mother of two sons and a daughter. Just 54 years old, she was focused on planning for the future with her husband and children. She tirelessly dedicated her life to the family she cherished, the home that she treasured, and the community that she loved. This all changed on November 12, 2007.

In the midst of preparing dinner one night, Shirley collapsed suddenly. Her husband called an ambulance and she was rushed to a nearby hospital where doctors broke the news to her stunned family that a brain aneurysm rupture had caused catastrophic damage. Surgeons tried to repair the damage, but were unable to save her.
Shirley's family was shocked by her sudden death that came without warning. Shirley exercised regularly and was in seemingly perfect health. Her husband said she had had every medical test that was recommended and kept meticulous notes of the results.

Shirley was a person of extreme warmth and caring. Throughout her life, she was dedicated to family, faith and community. Her philanthropic efforts, particularly in the area of women's rights and violence against women, had a remarkable effect on everyone whose lives she touched. Her three children were never able to say goodbye. Her husband, her family and her friends were left trying to make sense of their loss. They lost a mother, a wife, a good friend, and an important member of her town's community.

Every year over 30,000 families in the U.S. experience the unspeakable tragedy caused by a ruptured brain aneurysm. About 40% of those experiencing a ruptured brain aneurysm will die. Those that survive often face significant challenges, greatly impacting their lives and the lives of their families.

Families like Shirley's are asking you for your support by sending a message to your representatives in Congress by signing this petition.
1 in 50 people will develop a brain aneurysm. If a brain aneurysm is diagnosed early with proper screening, it can be treated before it ruptures. Lives can be saved if people know the risks, the signs, and when to get help.

It is critical that you help raise awareness of brain aneurysms, including methods of early detection and treatment.
Your support of H. Res. 667 introduced by Representative Tiberi and Representative Neal would have a tremendous impact and would be much appreciated by those whose lives have been impacted by brain aneurysms, as well as a big thank you to the Senate for passing resolution S. Res. 438, sponsored by Senator Markey and Senator Ayotte.

The Brain Aneurysm Foundation asks you to please sign below to support H. Res. 667 and to thank your Senators for passing S. Res. 438 to make September National Brain Aneurysm Awareness Month.
Public Comments
May 26th, 2017
Mary e C. from Hempstead, NY signed.
May 26th, 2017
Someone from Mount Holly, NJ signed.
May 26th, 2017
Alfred H. J. from Brooklyn, NY writes:
MY sister suddenly died due to a ruptured brain aneurysm on May 12th, 2017. She was 28 years old and she was my older sister. Even though this is a rare issue, making others aware of it is paramount to help spread awareness and hopefully cause others to get checked. The majority of people I spoke, to or asked me about why this happened to her, had no idea what an aneurysm was. We need to spread awareness so that more people can take preventative actions. I wish no other family has to go through what mine is going through now.
May 26th, 2017
Tina W. from Westerville, OH writes:
I am 1 in 50. Unlike Shirley, I survived my rupture. I am currently living with two unruptured brain aneurysms. Until this happened to me, I was completely unaware of brain aneurysms. I believe this ailment deserves the same level of attention cancer gets. Bring awareness - it's a silent killer as 1 in 50 people have unruptured brain aneurysms and they are completely unaware of it. Let's shed some light on the silent killer.
May 26th, 2017
Vee Lynn R. from Huron, OH writes:
I survived a subarachnoid Hemorrhage in 2004, I also had two strokes, had I known the warning signs I would have taken myself to the hospital before the bleed, we all need to be more aware of this, I am truly blessed to have survived but I feel it was to reach out and let everyone know signs and symptoms... and my Neurologist also told me to have my daughters tested after the age of 25 with an MRI
May 26th, 2017
Someone from Elizabethtown, KY writes:
This is serious and many people do not know they have brain aneurysm like me They are the mystery health condition that can kill people if not found and treated
May 25th, 2017
Someone from Hillsborough, NC writes:
I am a survivor of this very thing, there should be a test for it, was always in good shape, went to the annual physical, ending up driving myself to hospital after two days of migraines, that is when they found it and coiled it via stint. the only physical therapy they prescribed was 12 weeks of walking, no med even, that a miracle, went back to work as a systems analyst in information technology.
May 22nd, 2017
Mary B. from Brooklyn, NY writes:
My daughter had 1/5 of a bleed to her brain at 21 years old. She lost her perforated vision and her cognitive skills were lost. She still struggles to remember the simple things in life. I want to help in anyway I can.
May 18th, 2017
Someone from Lakewood, OH writes:
Please make September National Brian Aneurysm Awareness Month.
May 17th, 2017
Someone from Suffern, NY signed.
May 15th, 2017
Jill W. from Pensacola, FL writes:
I experienced an aneurysm on August 14, 2016. Luckily I received immediate and excellent care! I am very fortunate to have a large family to help me. I am on SS income only, and can't drive yet, am unable to work, it's difficult to receive rehabilitative care. There are many things I struggle with, this will be lifelong. My whole support system is involved with my daily activities, even though I technically am not "disabled". This injury is devastating to a large number of people! Having suffered from migraines my whole life, I have my suspicions that it was a probable warning that I should have followed up on. Awareness would help people like me, to get checked or screened earlier, perhaps avoid the brain damage I now have.
May 12th, 2017
Timothy S. from Mc Cordsville, IN signed.
May 12th, 2017
Someone from Phoenix, AZ signed.
May 9th, 2017
Kylie P. from Martinsville, IN writes:
I lost my cousin who was also my best friend on February 25th 2017. Her name is Kristina Michelle Souders she was just 27 years old. No one had any idea she even had the aneurysm. She was taken to Methodist hospital in Indianapolis Indiana on February 24th and the 25th her young life came to an end. Being 23 I didn't really know anything about aneurysms until her death and i starting doing research and making posts on Facebook to spread awareness but I do not feel like enough is being spread. I plan to try to do things to more awareness also like maybe a walk or t-shirts and continuing making Facebook posts. Lives are ending everyday. Peoples lives are being changed forever. Something needs done!
May 9th, 2017
Kylie P. from Martinsville, IN writes:
I lost my cousin Kristina Souders she was also my best friend at the age of 27 on February 25th 2017. Her life was just getting started she was about to get married. I feel like more awareness needs spread of this horrible thing taking lives and changing lives forever.
May 8th, 2017
Diana K. from Hull, MA writes:
Awareness is the key to prevention, I support H. Res. 667. Thank you.
May 5th, 2017
Christine from Voorhees, NJ writes:
Dear Senators, God bless you. Thank you so much for passing S 438. I lost the love of my life, my world, my everything my dear husband David on May 15, 2016. I will never ever be the same without him. My dear David (I still can not use past tense), is the most loving, caring, giving man to ever have walked this earth. Please let my David continue to give as he did in life, and make September, National Brain Aneurysm Awareness Month. By doing this, it will give, loved ones of those who did not survive as well as those who did, something beautiful to hold on to, by raising awareness, in honor and memory. Thank you dearly.
May 2nd, 2017
Someone from Groves, TX signed.
May 2nd, 2017
Rose G. from Chicago, IL writes:
I am a survivor of a brain bleed, 43 years old when it happened and a very healthy and active woman. Until this trauma I had no knowledge and nor did I know of anyone that had experienced the same. This past year, relatives of two of my friends have experienced a brain bleed also. Knowing I had one both reached out to me for knowledge, just wanted to talk to someone that survived. Knowledge is power and I am asking of your support to make September Brain Aneurysm. Thank you.
May 1st, 2017
Isela E. from Alsip, IL writes:
I am 13 years old and my mom suffered from a brain aneurysm and I did not know what it was or how I could help her so I think people should learn what is a aneurysm and kids should also learn about it. It is also a medical condition cause by DNA.
Apr 28th, 2017
Anthony C. from Branford, CT writes:
My very healthy 57 year old mother very suddenly suffered a ruptured aneurysm on April 17, the morning after Easter. She has yet to wake up and still has a long road ahead. Her father also suffered a life changing brain aneurysm in 1985, and he was never the same again. So much more needs to be done to help prevent stories like my mom or grandfather. It doesn't matter how healthy you are, they can happen to anyone, anytime, anywhere, and over 40% do not live long enough to make it to the hospital. My mother and grandfather were the lucky ones. Please Senators Murphy and Blumenthal, and Congresswomen DeLauro, please do your part to make September Brain Aneurysm Awareness Month. Thank you
Apr 26th, 2017
marcy K. from Fort Lauderdale, FL writes:
ANEURYSM should be made public so more people are aware and can get help Early
Apr 26th, 2017
marcy K. from Fort Lauderdale, FL signed.
Apr 26th, 2017
SANJAY N. from Gurnee, IL signed.
Apr 25th, 2017
Someone from Jackson, NJ signed.
Apr 24th, 2017
Someone from New York, NY writes:
Early detection and treatment are paramount in saving lives and living a self-sufficient quality lifestyle. I just underwent surgery (3/17/17) for two invaders in my brain and without a bulging left eye, a sharp primary care physician and an eye doctor ordering a cat scan, I shutter to think what could have happened and how I might be faring or whether I lived or died.
Apr 24th, 2017
Someone from Hazlet, NJ signed.
Apr 23rd, 2017
Fran J. from Middletown, NJ signed.
Apr 23rd, 2017
Kathleen C. from Lincroft, NJ writes:
Lost my mother 41 years ago due to a brain aneurysm - she was only 43 yrs old - a total shock to all - no warning at all. It's a shame to this day 41 years later, there still isn't more awareness on brain aneurysm's warnings and early detection.
Apr 23rd, 2017
Toni R. from Monroe Township, NJ signed.
Apr 23rd, 2017
Eddie P. from Freehold, NJ signed.
Apr 23rd, 2017
P D. from Toms River, NJ writes:
My great grandfather,grandfather,father,friend,and best friend all were felled by burst brain aneurysms. Self explanatory why my name is on this petition.
Apr 23rd, 2017
Elizabeth A. from Exton, PA signed.
Apr 23rd, 2017
Kathleen W. from Englishtown, NJ signed.
Apr 23rd, 2017
Ed S. from Morganville, NJ writes:
I've had 2 co workers have them one died in front of me at work in November and the other survived his. People need early detection.
Apr 23rd, 2017
Denise C. from Colts Neck, NJ signed.
Apr 23rd, 2017
Jody G. from Englishtown, NJ writes:
My mom died of an aneurysm , if it could have been diagnosed early on maybe things would have been different.
Apr 23rd, 2017
Jackie D. from Long Branch, NJ signed.
Apr 23rd, 2017
michele r. from Belford, NJ signed.
Apr 23rd, 2017
Robin D. from Henderson, NV signed.