Tell Congress: Put Brain Aneurysm Awareness On The Map
You Can Help Declare September as National Brain Aneurysm Awareness Month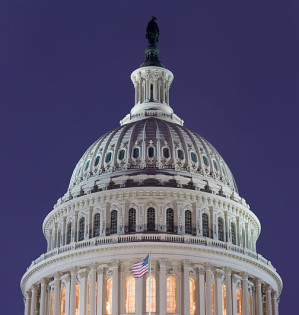 Shirley Dudek Demmer was a loving wife and the proud mother of two sons and a daughter. Just 54 years old, she was focused on planning for the future with her husband and children. She tirelessly dedicated her life to the family she cherished, the home that she treasured, and the community that she loved. This all changed on November 12, 2007.

In the midst of preparing dinner one night, Shirley collapsed suddenly. Her husband called an ambulance and she was rushed to a nearby hospital where doctors broke the news to her stunned family that a brain aneurysm rupture had caused catastrophic damage. Surgeons tried to repair the damage, but were unable to save her.
Shirley's family was shocked by her sudden death that came without warning. Shirley exercised regularly and was in seemingly perfect health. Her husband said she had had every medical test that was recommended and kept meticulous notes of the results.

Shirley was a person of extreme warmth and caring. Throughout her life, she was dedicated to family, faith and community. Her philanthropic efforts, particularly in the area of women's rights and violence against women, had a remarkable effect on everyone whose lives she touched. Her three children were never able to say goodbye. Her husband, her family and her friends were left trying to make sense of their loss. They lost a mother, a wife, a good friend, and an important member of her town's community.

Every year over 30,000 families in the U.S. experience the unspeakable tragedy caused by a ruptured brain aneurysm. About 40% of those experiencing a ruptured brain aneurysm will die. Those that survive often face significant challenges, greatly impacting their lives and the lives of their families.

Families like Shirley's are asking you for your support by sending a message to your representatives in Congress by signing this petition.
1 in 50 people will develop a brain aneurysm. If a brain aneurysm is diagnosed early with proper screening, it can be treated before it ruptures. Lives can be saved if people know the risks, the signs, and when to get help.

It is critical that you help raise awareness of brain aneurysms, including methods of early detection and treatment.
Your support of H. Res. 667 introduced by Representative Tiberi and Representative Neal would have a tremendous impact and would be much appreciated by those whose lives have been impacted by brain aneurysms, as well as a big thank you to the Senate for passing resolution S. Res. 438, sponsored by Senator Markey and Senator Ayotte.

The Brain Aneurysm Foundation asks you to please sign below to support H. Res. 667 and to thank your Senators for passing S. Res. 438 to make September National Brain Aneurysm Awareness Month.
Public Comments
Aug 10th, 2017
Randy R. from Mesa, AZ writes:
I lost my mother six years ago to a ruptured brain aneurysm that went undectected by doctors just weeks prior when she was admitted for migraines. I cannot stress enough how much more public awareness of brain aneurysms is needed. Dedicating a month to raising awareness would be a huge step in the right direction.
Aug 7th, 2017
Jeannette F. from Elk Mound, WI writes:
I am a survivor. Lets get more awareness out about headaches/migraines. I was miss diagnosed because I saw a nurse instead of a neurologist, which my doctor refereed me to. It was three months before I was diagnosed. I saw a surgeon in two days and had surgery on December 27. Lets get some better health awareness! My Miniature. Schnauzer diagnosed me before Mayo health system did!
Aug 6th, 2017
Janice N. from Prescott, AZ writes:
I just lost my wonderful 56 year-old sister-in-law to brain aneurysm. We do need more public awareness regarding brain aneurysms!
Aug 4th, 2017
Brian S. from Pittsburgh, PA signed.
Aug 3rd, 2017
Doug E. from Mediapolis, IA writes:
One of my best friends suffered a brain aneurysm yesterday. He is only 30 years old, and has a wife and 2 young boys that he loves dearly. Please do your part to make screening part of routine checkups. Had this been detected early, he may not be fighting for his life right now.
Aug 3rd, 2017
Someone from San Fernando, CA writes:
My mom passed away from a brain Aneurysm! Early detection is crucial!
Aug 3rd, 2017
Erin M. from Albuquerque, NM writes:
For my beloved Mother that I miss deeply everyday. <3
Aug 2nd, 2017
Nina S. from Phoenix, AZ signed.
Jul 25th, 2017
Samantha H. from Middle River, MD writes:
My dad has suffered from two brain aneurysms. He was very blessed and his doctors found them by accident or during his annual checkup and was able to get them removed before they ruptured. I had never heard of brain aneuryms until my dad had them, this needs to change. Awareness is so important to help protect people and make people acknowledge how serious and life threatening this is, which is why an annual check up or visiting the doctor if something doesnt feel right is so important. Not everyone is as lucky as I was and unfortunately lose a parent, friend, family member, aunt, uncle, etc. because of the lack of awareness. Ever since my dad's surgery his personality has changed A LOT, which isn't really talked about to family members after brain aneurym removal, which is another thing that needs to be acknowledged so family members can prepare themselves and be thankful that their loved one is surviving this.
Jul 23rd, 2017
Holly S. from Saint Petersburg, FL writes:
As a sibling, niece, and cousin of brain aneurysm victims, I would strongly encourage you to advocate for this cause.
Jul 20th, 2017
Someone from Charlotte, NC writes:
This resolution would be so impactful. As a survior of a unruptued aneurysm repair. I am so fortunate to have my brother, a nurse advise all of his sibligs to be checked as my father suffered a burst aneurysm. We need a national effort to inform all immunities, especially those who have statically higher chnagces of being predisposed to anenurysms.
Jul 19th, 2017
Someone from Fort Lauderdale, FL writes:
My mom just passed from a ruptured aneurysm June 2, 2017. No one knew about it until this tragedy. Surgery did not work for her. Everything was so sudden.
Jul 19th, 2017
Sheila S. from Alexandria, VA writes:
Jul 18th, 2017
CYNTHIA S. from Minneapolis, MN signed.
Jul 17th, 2017
Stephanie B. from Windsor Mill, MD writes:
My mother in law had a brain anyuresm and lucky she had was having early symptoms of severe headaches. It was caught early enough that surgery could be performed, clips put in and no extreme side effects.
Jul 17th, 2017
Ifalade W. from Denver, NC writes:
Jul 17th, 2017
K S. from Laurel, MD writes:
My Aunt was lucky to have had her aneurysm caught by chance and clamped. However, it had caused her life long issues such as unexplained uncontrollable seizures and now because of the clamps she is unable to have an MRI to see the possible brain damage... That's Just why I think it's time to have this problem solved!
Jul 16th, 2017
Deborah S. from Gwynn Oak, MD signed.
Jul 16th, 2017
Patricia B. from Temple Hills, MD signed.
Jul 16th, 2017
Michelle M. from Washington, DC signed.
Jul 16th, 2017
Kathlaya C. from Bethesda, MD signed.
Jul 16th, 2017
Sharita J. from Glen Burnie, MD signed.
Jul 16th, 2017
LaToya H. from Hurlock, MD signed.
Jul 16th, 2017
Narjah S. from Fort Washington, MD signed.
Jul 16th, 2017
LaSharon F. from Upper Marlboro, MD signed.
Jul 16th, 2017
Michael W. from Baltimore, MD signed.
Jul 16th, 2017
Kelly T. from Baltimore, MD signed.
Jul 16th, 2017
Erika B. from Baltimore, MD signed.
Jul 16th, 2017
Tara B. from Laurel, MD writes:
Just and a 9mm aneurysm clipped that was originally a 4mm 8 years earlier.
Jul 16th, 2017
Juliah M. from Raleigh, NC signed.
Jul 16th, 2017
Sandy A. from Owings Mills, MD writes:
This is such an important cause effecting so many people and their families.
Jul 16th, 2017
Traci M. from Knightdale, NC writes:
Please support and help our nation become aware of Brain Aneurysms for the love of victims, their families and survivors. Let's make this happen for the legacy of Chris March.
Jul 16th, 2017
Terrence B. from Pikesville, MD signed.
Jul 16th, 2017
Tera C. from Shrewsbury, PA signed.
Jul 16th, 2017
Tonnette C. from Beltsville, MD writes:
Chris is my cousin and he was suddenly taken from us because of this aneurysm, he is missed every minute of every day.
Jul 16th, 2017
Africa W. from Hyattsville, MD signed.
Jul 16th, 2017
Hristo V. from Manassas, VA writes:
Loosing close people suddenly and very unpredictability because of brain aneurysm is just unacceptable and science needs to do something about it. We need the awareness and the attention on this.
Jul 8th, 2017
Patricia T. from Waldorf, MD writes:
Let's raise awareness about brain and other type of aneurysms.
Jul 6th, 2017
Bernard V. from Detroit, MI writes:
I am a survivor of a brain aneurysm that I was unaware of rupturing in my head. I personally feel that brain aneurysms are just as important to bring awareness to as cancer, autism, and everything else.
Jul 6th, 2017
Barbara H. from Corona, NY writes:
My partner lost his mother unexpectedly and tragically due to a ruptured aneurysm, which led to multiple strokes. Surgery attempts were made but unfortunately failed. This has left us and his family devastated. Seems like this is almost like a silent killer-no obvious warnings or at least no warnings that would have prompted us to get her evaluated before it was too late. For this reason brain aneurysm awareness is sooooo necessary.