Tell Congress: Put Brain Aneurysm Awareness On The Map
You Can Help Declare September as National Brain Aneurysm Awareness Month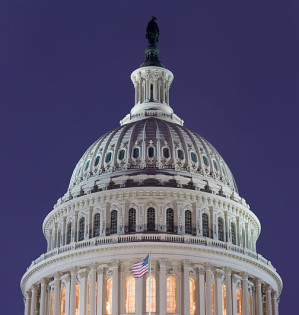 Shirley Dudek Demmer was a loving wife and the proud mother of two sons and a daughter. Just 54 years old, she was focused on planning for the future with her husband and children. She tirelessly dedicated her life to the family she cherished, the home that she treasured, and the community that she loved. This all changed on November 12, 2007.

In the midst of preparing dinner one night, Shirley collapsed suddenly. Her husband called an ambulance and she was rushed to a nearby hospital where doctors broke the news to her stunned family that a brain aneurysm rupture had caused catastrophic damage. Surgeons tried to repair the damage, but were unable to save her.
Shirley's family was shocked by her sudden death that came without warning. Shirley exercised regularly and was in seemingly perfect health. Her husband said she had had every medical test that was recommended and kept meticulous notes of the results.

Shirley was a person of extreme warmth and caring. Throughout her life, she was dedicated to family, faith and community. Her philanthropic efforts, particularly in the area of women's rights and violence against women, had a remarkable effect on everyone whose lives she touched. Her three children were never able to say goodbye. Her husband, her family and her friends were left trying to make sense of their loss. They lost a mother, a wife, a good friend, and an important member of her town's community.

Every year over 30,000 families in the U.S. experience the unspeakable tragedy caused by a ruptured brain aneurysm. About 40% of those experiencing a ruptured brain aneurysm will die. Those that survive often face significant challenges, greatly impacting their lives and the lives of their families.

Families like Shirley's are asking you for your support by sending a message to your representatives in Congress by signing this petition.
1 in 50 people will develop a brain aneurysm. If a brain aneurysm is diagnosed early with proper screening, it can be treated before it ruptures. Lives can be saved if people know the risks, the signs, and when to get help.

It is critical that you help raise awareness of brain aneurysms, including methods of early detection and treatment.
Your support of H. Res. 667 introduced by Representative Tiberi and Representative Neal would have a tremendous impact and would be much appreciated by those whose lives have been impacted by brain aneurysms, as well as a big thank you to the Senate for passing resolution S. Res. 438, sponsored by Senator Markey and Senator Ayotte.

The Brain Aneurysm Foundation asks you to please sign below to support H. Res. 667 and to thank your Senators for passing S. Res. 438 to make September National Brain Aneurysm Awareness Month.
Public Comments
Aug 31st, 2017
Kim B. from Warwick, RI signed.
Aug 31st, 2017
Paul C. from Homosassa, FL signed.
Aug 31st, 2017
Mark P. from Cranston, RI signed.
Aug 31st, 2017
Donna S. from Coventry, RI writes:
This is a so very important issue that needs to be addressed. My daughter had an aneurysm at the age of 47 and she was one of the blessed ones that survived through the grace of God and the good doctors who surrounded her. Thank you for passing s.res.438
Aug 31st, 2017
Someone from Remsen, NY writes:
September is National Brain Aneurysm Awareness Month we need to educate people on what this.
Aug 31st, 2017
Pauline C. from Newport, NY signed.
Aug 31st, 2017
Maria G. from Cranston, RI writes:
This needs to be a priority. Don't wait until someone you love is affected by a brain anuerysm.
Aug 31st, 2017
Sheila L. from Buffalo, NY signed.
Aug 31st, 2017
Michelle G. from Phoenix, AZ signed.
Aug 31st, 2017
Cindy D. from Poland, NY signed.
Aug 31st, 2017
Someone from Austin, TX signed.
Aug 30th, 2017
Misty G. from Kent City, MI writes:
My mother passed away very suddenly and unexpected from a brain aneurysm rupture...
Aug 30th, 2017
Beth M. from Winterset, IA signed.
Aug 30th, 2017
Ramey H. from Germantown, TN signed.
Aug 29th, 2017
Sharon P. from Austin, TX writes:
My daughter's aneurysm ruptured and has caused massive brain damage. I have since found out that I have one as well. Please let's put aneurysms on the medical establishments radar. One in fifty people have one!! 40 percent of those that have one to rupture and others are left devastated. More needs to be done to make the public and the medical community aware of this serious issue!
Aug 29th, 2017
Amy B. from Franklin, NC signed.
Aug 29th, 2017
Jeri W. from Independence, MO signed.
Aug 29th, 2017
Shannon E. from Oak Grove, MO signed.
Aug 29th, 2017
Cristin W. from Painesville, OH signed.
Aug 29th, 2017
Amanda A. from Waco, TX writes:
My son was an adventurous, kind, healthy 6 year old. He is no longer that after his rupture. He no longer walks... Or talk.. It has been so hard... He could have been helped if mandatory screenings were in place.. We get shots to prevent diseases that have cures!!!! There is absolutely no reason for us not to prevent losing our children, grandchildren, mothers, fathers, and grandparents to something that can be seen if only checked! So I tell you this... How would you feel if YOUR CHILD completely normal Was suddenly just gone from something you wished you would have known about
Aug 29th, 2017
Tiffany B. from Fairborn, OH writes:
Aug 29th, 2017
Mary H. from West Bend, WI signed.
Aug 29th, 2017
Denise V. from Petersburg, VA writes:
My mother suffered an unknown brain aneurysm rupture in March of 2017. She has made a miraculous recovery and we thank God. Preventative care scans need to be in place! One should not have to have a REASON before getting a brain scan to check for things like aneurysms and AVMs. We are so fortunate my mother is alive.
Aug 28th, 2017
Jackie M. from Lake Charles, LA writes:
I have 12 cerebral aneryseum. Each moment of every day I am blessed that none have ruptured. 6 are fixed the other 6 are stable. Awareness is very necessary
Aug 28th, 2017
Debbie F. from Rancho Santa Margarita, CA writes:
Doctors miss the symptoms of a ruptured aneurysm, even in the ER. I was told I had "the flu" for five days. I really had a ruptured brain aneurysm! It bled for five days and two doctors told me it was the flu, even thought I had no flu symptoms and all the symptoms of a rupture. PLEASE help us to educate and empower health professionals as they care for people by raising awareness! If they had only asked the right questions, I could have been helped much sooner. I am so blessed to still be alive. Please make this a health care priority!
Aug 28th, 2017
Jannette R. from Orlando, FL signed.
Aug 28th, 2017
Dorothy B. from Piscataway, NJ signed.
Aug 28th, 2017
Natalie P. from Denver, CO signed.
Aug 28th, 2017
Sheila T. from Molalla, OR signed.
Aug 28th, 2017
Deborah B. from Southfield, MI signed.
Aug 28th, 2017
Jennifer L. from Collegeville, PA signed.
Aug 28th, 2017
Maegan J. from Phenix City, AL signed.
Aug 28th, 2017
Patti S. from South Wilmington, IL writes:
I'm a survivor x2 and there sure are a lot more just like me. Lets recognize this as a holiday and boost awareness!
Aug 28th, 2017
Sandra G. from Pasco, WA writes:
2 Aneurysms and 1 AVM in our family -my mother, my daughter and my grandson - make people aware it can run in families!
Aug 28th, 2017
Tina G. from Milan, IN signed.
Aug 28th, 2017
Denise B. from Rome, NY writes:
I am a Brain aneurysm survivor! They found mine by chance. Let's get this done, so we can raise awareness, and start saving lives!!
Aug 28th, 2017
Elizabeth W. from San Antonio, TX signed.
Aug 28th, 2017
Jennifer B. from Springfield, TN signed.
Aug 28th, 2017
MaryAnn R. from Sneads Ferry, NC signed.
Aug 28th, 2017
Jamie P. from Suamico, WI writes:
I survived a ruptured aneurysm and stroke on 12/15/12, that I wasn't even aware that I had until it ruptured and I almost died. I suffered from migraines for years but it was never brought up that it could have been from an aneurysm. Two more were found and I had a craniotomy to have those clipped on 4/2/14. I want more awareness and we need early screening and scanning, we don't have the best of odds when our problem is found versus other issues that have way more awareness in the world! We need to get this out for the whole world to understand.