Tell Congress: Put Brain Aneurysm Awareness On The Map
You Can Help Declare September as National Brain Aneurysm Awareness Month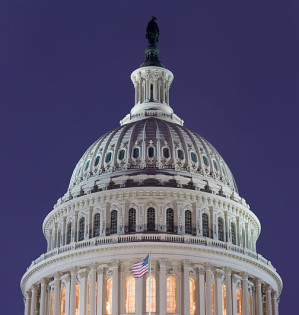 Shirley Dudek Demmer was a loving wife and the proud mother of two sons and a daughter. Just 54 years old, she was focused on planning for the future with her husband and children. She tirelessly dedicated her life to the family she cherished, the home that she treasured, and the community that she loved. This all changed on November 12, 2007.

In the midst of preparing dinner one night, Shirley collapsed suddenly. Her husband called an ambulance and she was rushed to a nearby hospital where doctors broke the news to her stunned family that a brain aneurysm rupture had caused catastrophic damage. Surgeons tried to repair the damage, but were unable to save her.
Shirley's family was shocked by her sudden death that came without warning. Shirley exercised regularly and was in seemingly perfect health. Her husband said she had had every medical test that was recommended and kept meticulous notes of the results.

Shirley was a person of extreme warmth and caring. Throughout her life, she was dedicated to family, faith and community. Her philanthropic efforts, particularly in the area of women's rights and violence against women, had a remarkable effect on everyone whose lives she touched. Her three children were never able to say goodbye. Her husband, her family and her friends were left trying to make sense of their loss. They lost a mother, a wife, a good friend, and an important member of her town's community.

Every year over 30,000 families in the U.S. experience the unspeakable tragedy caused by a ruptured brain aneurysm. About 40% of those experiencing a ruptured brain aneurysm will die. Those that survive often face significant challenges, greatly impacting their lives and the lives of their families.

Families like Shirley's are asking you for your support by sending a message to your representatives in Congress by signing this petition.
1 in 50 people will develop a brain aneurysm. If a brain aneurysm is diagnosed early with proper screening, it can be treated before it ruptures. Lives can be saved if people know the risks, the signs, and when to get help.

It is critical that you help raise awareness of brain aneurysms, including methods of early detection and treatment.
Your support of H. Res. 667 introduced by Representative Tiberi and Representative Neal would have a tremendous impact and would be much appreciated by those whose lives have been impacted by brain aneurysms, as well as a big thank you to the Senate for passing resolution S. Res. 438, sponsored by Senator Markey and Senator Ayotte.

The Brain Aneurysm Foundation asks you to please sign below to support H. Res. 667 and to thank your Senators for passing S. Res. 438 to make September National Brain Aneurysm Awareness Month.
Public Comments
Oct 11th, 2017
Robin R. from Hemet, CA writes:
Genitics played at role in my health. In 2010 I was diagnosed with multiple brain aneurysms. I was treaded with the newest technology coiling and stenting. Thanks to a smart doctor who realized it ran in my family. Mom made it through after having a hemorrhage. Sister died of a horrible aneurysm. I am exstremely fortunate to have it found before an episode.
Oct 5th, 2017
Someone from Los Angeles, CA writes:
My father had an aneurysm March 10, 2015. We found him unconscious in the Boyle Heights White Memorial and was transferred to Glendale. After two days of no response, the medical staff declared him dead. My mother and I had a hard time both emotionally and economically, we still do. Brain Aneurysm Awareness is a good place to start. Then more research should be done, so we can save more lives.
Oct 5th, 2017
Sherry B. from Porter, TX signed.
Oct 2nd, 2017
Dennis C. from Houston, TX writes:
Everyone should be aware of Brain Aneurysms and get it informed. My mom was just diagnosed and will be having surgery. Imagine how many lives can be saved by getting informed.
Sep 30th, 2017
Someone from Virginia Beach, VA writes:
I'm in favor of raising awareness of Brain Aneurysms.
Sep 30th, 2017
Someone from Lakeland, FL signed.
Sep 29th, 2017
Someone from Niceville, FL signed.
Sep 28th, 2017
REnecia B. from New Orleans, LA writes:
I believe this is a condition that goes without detection and is extremely dangerous!!!! As I came to find that out first hand in 2010 when I was pregnant with my fourth child. I grew up having migraine headaches and my mother always blamed them on my not wearing my prescription glasses the way I should. Years later on December 8, 2010, I suffered a Arterviovenous Malformation and my husband awoke to a non-REsponsive wife, unconscious and gurgling next to our 1 week old baby girl, who I'd been in premature labor with for the entire month before she was due on December 1. So obviously the stress from that was the cause. Long story short, I never knew I had an AVM, as neither did my parents so something REally needs to be done about this sometimes "silent killer". It's almost been 7 years since that incident, but everyday is still a challenge compared to what" used to be my normal". Like I ended my speech in my Toastmaster's club at my first speech earlier this year, "A headache may not always be just a head-ache!"
Sep 28th, 2017
Jessica M. from Locust Valley, NY writes:
15 years ago today (when I was just 11 years old) my mother survived a double brain aneurysm and a stroke. Given less than a 5% chance to live, she defied the odds. She now lives with aphasia, which continues to present challenges for her every single day. We lost everything we had, including our home. My mom continues to be unable to work a full-time job and we help take care of her. I would love for there to be more awareness around aneurysms and the effect they have on individuals and families.
Sep 27th, 2017
LaQuestis S. from North Charleston, SC writes:
My 42 y/o mom suffered a ruptured brain aneurysm May 30, 2017 and was declared brain dead June 1, 2017. We had to take her off of the respirator June 2, 2017. All of this was sudden. It would have been nice to be aware. No one knew about it until this tragedy. I agree with making a national awareness month for this...
Sep 26th, 2017
Jennifer H. from Council Bluffs, IA signed.
Sep 26th, 2017
Kathy S. from Plattsmouth, NE signed.
Sep 26th, 2017
Someone from Manteca, CA writes:
i am a survivor ,multiple aneurysm,so many disabilities with this trauma,but still live.Thank god,
Sep 26th, 2017
Sarina M. from Omaha, NE writes:
I work with Brain Aneurysm patients in the ICU and it NEVER gets easier to see the effects it has on any of our patients and families! Regardless of how good an outcome is possible it is life altering and too many times results in extreme changes or devastation! The ONLY way to improve this is earlier detection and treatment through greater awareness, education, and better Insurance coverage and research!
Sep 25th, 2017
deborah r. from Melrose, MA writes:
I only wish that I had known that people going to be at the State House for brain aneurysm month I myself suffered a brain aneurysm when I was 24 years old I know that's a little hard to believe but I did and I survived I do have trouble every now and again from the remnants of that horrible horrible day and how much I did suffer emotionally because of the brain aneurysm that I had so you might want to talk to people have actually gone through it themselves and get what it's really like to live through something like that that would be my suggestion to you I'm a little disappointed in this state because I was not made aware of there was a day that they're trying to declare or even a month that they trying to declare brain aneurysm awareness so if the state or the country really wants to know what it's like I can tell them firsthand
Sep 24th, 2017
Trisha R. from La Luz, NM writes:
I myself am a survivor, and strongly agree to this
Sep 21st, 2017
Gena R. from Portland, OR signed.
Sep 21st, 2017
Karl B. from Doylestown, PA writes:
I suffered a brain aneurysm on May 7th 2017 and thankfully with amazing paramedics, nurses, doctors, family and some luck - I survived! Every day is a gift!
Sep 20th, 2017
Veronica J. from Paramus, NJ writes:
I survived a brain aneurysm rupture in 2015. I continue to recover in 2017. Here is my Story of Survival (2-min video): https://www.hackensackmeridianhealth.org/neurosciences/neurosciences-patient-stories/
Sep 19th, 2017
Adriana A. from Santee, CA signed.
Sep 19th, 2017
Leila K. from Silverdale, WA signed.
Sep 19th, 2017
Roberta W. from Portland, OR signed.
Sep 18th, 2017
Someone from Madison Heights, MI signed.
Sep 18th, 2017
Katie P. from Bloomington, IN signed.
Sep 18th, 2017
Jill B. from Portland, OR signed.
Sep 18th, 2017
Someone from Olympia, WA signed.
Sep 18th, 2017
Amy L. from Bloomington, IN writes:
My brother died of a ruptured brain naeurysm at age 63. He, too, was remarkably healthy and fit, and then all of a sudden he was gone.
Sep 18th, 2017
Beverly W. from Portland, OR signed.
Sep 18th, 2017
Beverly W. from Portland, OR signed.
Sep 18th, 2017
Beverly W. from Portland, OR signed.
Sep 18th, 2017
Beverly W. from Portland, OR signed.
Sep 18th, 2017
Beverly W. from Portland, OR writes:
My husband, David J. Lifton died from a ruptured brain aneurysm on December 23, 2015. He was only 63 years old and had retired that summer from 25 years as an educator. He left his wife, his daughter, his family, his friends and communities and my grief continues. Please support H. Res. 667 and thank you for passing S. Res. 438 to make make September National Brain Aneurysm Awareness Month.
Sep 18th, 2017
Carmen C. from Kearny, NJ writes:
My mother is a survivor of a ruptured aneurysm. Please help bring awareness
Sep 17th, 2017
DeAnna L. from Rankin, PA writes:
My grandfather was taken from us suddenly. No family should go through what my family went through
Sep 15th, 2017
Taylor D. from Pemberton, NJ writes:
I'm a survivor of a leaking aneurysm that I was born with, but didn't find out I even had one until 18! More awareness needs to be brought to the subject as it is, but no family should suffer with a misdiagnosis.
Sep 14th, 2017
Kerry E. from Chillicothe, IL writes:
Our 19 year old is a brain aneurysm survivor, please help bring awareness!!!!
Sep 14th, 2017
Someone from Great Neck, NY signed.
Sep 13th, 2017
Carol L. from Charlotte, NC writes:
Please help put this terrible disease in the forefront of the news cycle. I am a survivor of a ruptured aneurysm and then it was discovered that I had four more in my brain. If more people were aware of aneurysms, maybe we could stop the terrible death totals that this disease averages. Instruct the emergency departments of your local hospital to get training on this problem, instead of sending most people home saying it's a migraine.
Sep 13th, 2017
Gretchen K. from Eagle, ID signed.
Sep 12th, 2017
Nikki H. from Phoenix, AZ signed.