Tell Congress: Put Brain Aneurysm Awareness On The Map
You Can Help Declare September as National Brain Aneurysm Awareness Month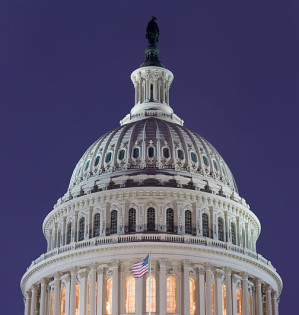 Shirley Dudek Demmer was a loving wife and the proud mother of two sons and a daughter. Just 54 years old, she was focused on planning for the future with her husband and children. She tirelessly dedicated her life to the family she cherished, the home that she treasured, and the community that she loved. This all changed on November 12, 2007.

In the midst of preparing dinner one night, Shirley collapsed suddenly. Her husband called an ambulance and she was rushed to a nearby hospital where doctors broke the news to her stunned family that a brain aneurysm rupture had caused catastrophic damage. Surgeons tried to repair the damage, but were unable to save her.
Shirley's family was shocked by her sudden death that came without warning. Shirley exercised regularly and was in seemingly perfect health. Her husband said she had had every medical test that was recommended and kept meticulous notes of the results.

Shirley was a person of extreme warmth and caring. Throughout her life, she was dedicated to family, faith and community. Her philanthropic efforts, particularly in the area of women's rights and violence against women, had a remarkable effect on everyone whose lives she touched. Her three children were never able to say goodbye. Her husband, her family and her friends were left trying to make sense of their loss. They lost a mother, a wife, a good friend, and an important member of her town's community.

Every year over 30,000 families in the U.S. experience the unspeakable tragedy caused by a ruptured brain aneurysm. About 40% of those experiencing a ruptured brain aneurysm will die. Those that survive often face significant challenges, greatly impacting their lives and the lives of their families.

Families like Shirley's are asking you for your support by sending a message to your representatives in Congress by signing this petition.
1 in 50 people will develop a brain aneurysm. If a brain aneurysm is diagnosed early with proper screening, it can be treated before it ruptures. Lives can be saved if people know the risks, the signs, and when to get help.

It is critical that you help raise awareness of brain aneurysms, including methods of early detection and treatment.
Your support of H. Res. 667 introduced by Representative Tiberi and Representative Neal would have a tremendous impact and would be much appreciated by those whose lives have been impacted by brain aneurysms, as well as a big thank you to the Senate for passing resolution S. Res. 438, sponsored by Senator Markey and Senator Ayotte.

The Brain Aneurysm Foundation asks you to please sign below to support H. Res. 667 and to thank your Senators for passing S. Res. 438 to make September National Brain Aneurysm Awareness Month.
Public Comments
Mar 21st, 2017
Someone from Lockport, NY writes:
I am a survivor of a ruptured aneurysm. Please pass S. Res 438.
Mar 21st, 2017
Jacqueline S. from Lake Villa, IL signed.
Mar 18th, 2017
Brenda C. from Statesboro, GA writes:
Please support H. Res 667. Awareness and education are the key to saving lives. I want to create a bill in honor of my 33 year old daughter Tiffany that died August 12, 2014 to a brain aneurysm. There needs to be a law that if someone goes to the emergency room, hospital, immediate care facility, etc. and has a history of migraines/headaches an MRI is done before the patient is given morphine and sent home. No MRI no morphine. To many people are dying and a lot are young adults. Remember that 1 in 50 people have the time bomb in their head and do not know it. Brain Aneurysm's are genetic. I'm all about saving lives. Please help us by passing laws to make Brain Aneurysm's a thing of the past. Thank you for your support Brenda J. Clemmons
Mar 16th, 2017
Ed B. from Warminster, PA signed.
Mar 16th, 2017
Rosana M. from Los Angeles, CA signed.
Mar 11th, 2017
Someone from Palmyra, VA signed.
Mar 11th, 2017
Brenda C. from Statesboro, GA writes:
On August 12, 2014, I lost my daughter Tiffany , age 33, to a brain aneurysm, Brain Aneurism's happened to other people. My life will never be the same, Tiffany was a vivacious young adult who suffered from migraines. The weekend she died she had been to the emergency room three times and not once was she given a MRI. Laws need to be changed and awareness about MRI's being genetic. I tell everyone who will listen about Tiffany and brain aneurysm's. There needs to be more awareness.
Mar 9th, 2017
RaeAnne C. from East Haven, CT signed.
Mar 7th, 2017
Lesa N. from Enterprise, AL signed.
Mar 6th, 2017
David G. from Los Angeles, CA writes:
I lost my mom in 2016 due to a misdiagnosis of her ruptured aneurysm. Had she been properly treated by the two different doctors she seeked help from, she might still be with us today. When I found out her cause of death, I knew very little about aneurysms and have realized how much of the population is in the same boat as I was. We need more public awareness and education so that more lives can be saved. A dedicated month could bring the much attention to this issue.
Mar 2nd, 2017
Allena D. from Hinesville, GA writes:
I would like to ask that more awareness , money, research, be allowed dor brain aneurysm. It is a silent killer. I am one of the very blessed survivors of rhis sikenr killer. I am a nurse and in 2009 I suffered a rupture of my aneurysm ans also had a cardiac arrest. I thank aGod for mu ciqorkers and the ER staff that rendered emergent care and was layer transferred to a higher level of care to have life saving brain surgery. Again, i am fortumate to be alive and caring for patents. My challenges have been many but education to primary care doctors, neirologist,mental healt providers on how to maintain the new normal foe the pt would be great. Employers have been non supporrive to many surviors by not understanding the challenges or some no job protection or being bullied on their job just for being ill. I believe Awareness would benefit everyone especially with the unknown statistics of 1in50 people are walking around don't even know they have an u ruptured aneurysm. Respectfully, Warrior & Survivor Allena Douglas RN
Mar 2nd, 2017
Allena D. from Hinesville, GA signed.
Feb 28th, 2017
Alice B. from Kuttawa, KY writes:
There should be more awareness of this horrible affliction!! My husband is a 10 year survivor of this. His ruptured without any warning that he was ill. With the help of skilled surgeons and the grace of God, he is still with us and can still enjoy his life but has some limitations. The more educated we have on this condition, the better!!
Feb 28th, 2017
Katie P. from Benton, KY writes:
Feb 25th, 2017
Crystal D. from Austin, TX writes:
Feb 23rd, 2017
Anne O. from Los Angeles, CA signed.
Feb 23rd, 2017
Malissa B. from Belton, MO writes:
I am a brain aneurysm warrior, mine has not burst so therefore I am not a survivor but i am however afraid at any moment that I will become one of two things, an angel of God or a survivor. I ask you to please declare September Brain Aneurysm month to bring awareness to everyone. Mine was found by mistake, a mistake that has changed my life forever.
Feb 22nd, 2017
Restinpeace M. from Honolulu, HI writes:
My mother was 46 when she passed from a brain aneurysm. She leaves behind 9 children, ages from 4 to 26. She was perfectly fine that morning when I spoke to her and the healthiest of my grandmother's 7 kids, but later that evening she said she had a headache and that she didn't really know how to talk. She was rushed to the hospital Friday evening, slipped into a coma on Saturday and passed away 5 in the morning on Sunday. My mother passed September 2012. We weren't prepared, most of us were all still very young. Most people don't know about this, but it kills faster than anything I've ever witnessed. Bringing awareness will save someone's life. It'll save a family from that terrible tragedy. Please declare September as National Brain Aneurysm Awareness Month.
Feb 22nd, 2017
Someone from San Lorenzo, CA signed.
Feb 21st, 2017
Stephanie S. from Derry, NH writes:
I lost my 32 year old brother Brendan Griffin to a brain aneurysm May 24th 2016. He leaves behind his wife and 3 boys (5,3,1) His aneurysm ruptured on May 1st 2016 and passed from complications 23 days later. I hope and pray that no other family has to endure the loss that we have.
Feb 19th, 2017
LKioXJXdji I. from Tacoma, WA writes:
r6OGMv http://www.FyLitCl7Pf7ojQdDUOLQOuaxTXbj5iNG.com
Feb 18th, 2017
Dawna J. from Reserve, LA writes:
We need to bring recognition to brain aneurysms. It is a silent killer. I am a fortunate person as my sister was taken to the er in time to save her life as I knew something was wrong from my experience with being a nurse. My sister's life was saved but many are not. We did a brain aneurysm awareness walk last November in Metairie, La. and out of all the people present for the walk I was truly amazed at how many survivors were at the walk...3....only 3....that is because the 3 that survived were miracles!!! Please make September a national awareness month for brain aneurysm or there may be many many many more who lose their lives to this silent killer!!
Feb 18th, 2017
Crystal G. from Lancaster, PA signed.
Feb 14th, 2017
CORY R. from Duffield, VA signed.
Feb 13th, 2017
Paul K. from West Milton, OH writes:
I have four repaired brain aneurysm's. One coiled during emergency surgery. (while Hemorrhaging) Three others clipped during two FULL frontal craniotomies thirty days apart. The public needs to be made aware of this silent killer... and have brain scans made a part of a annual physical. Declare September as National Brain Aneurysm Awareness Month.
Jan 31st, 2017
Jennifer B. from Grand Rapids, MI signed.
Jan 31st, 2017
Someone from West Bend, WI signed.
Jan 31st, 2017
Angela G. from West Bend, WI signed.
Jan 30th, 2017
Mary H. from West Bend, WI signed.
Dec 15th, 2016
Someone from San Tan Valley, AZ writes:
Have had family member die from this. Please support this. No one should have to live in fear with out proper help. This is a life threatening condition that drastically impacts all not just the person diagnosed.
Oct 18th, 2016
Someone from Brooklyn, NY signed.
Oct 10th, 2016
Samantha S. from Brooklyn, NY signed.
Oct 9th, 2016
Avinash R. from South Richmond Hill, NY signed.
Oct 9th, 2016
Bibi N. from Jamaica, NY signed.
Oct 9th, 2016
Michelle K. from Richmond Hill, NY signed.
Oct 9th, 2016
Amrita H. from South Ozone Park, NY signed.
Oct 9th, 2016
Felicia M. from Kew Gardens, NY signed.
Oct 8th, 2016
Divya C. from South Ozone Park, NY signed.
Oct 8th, 2016
Zally B. from South Richmond Hill, NY signed.
Oct 8th, 2016
I J. from Richmond Hill, NY signed.