Tell Congress: Put Brain Aneurysm Awareness On The Map
You Can Help Declare September as National Brain Aneurysm Awareness Month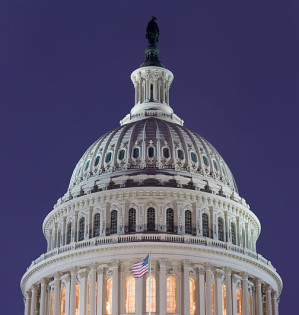 Shirley Dudek Demmer was a loving wife and the proud mother of two sons and a daughter. Just 54 years old, she was focused on planning for the future with her husband and children. She tirelessly dedicated her life to the family she cherished, the home that she treasured, and the community that she loved. This all changed on November 12, 2007.

In the midst of preparing dinner one night, Shirley collapsed suddenly. Her husband called an ambulance and she was rushed to a nearby hospital where doctors broke the news to her stunned family that a brain aneurysm rupture had caused catastrophic damage. Surgeons tried to repair the damage, but were unable to save her.
Shirley's family was shocked by her sudden death that came without warning. Shirley exercised regularly and was in seemingly perfect health. Her husband said she had had every medical test that was recommended and kept meticulous notes of the results.

Shirley was a person of extreme warmth and caring. Throughout her life, she was dedicated to family, faith and community. Her philanthropic efforts, particularly in the area of women's rights and violence against women, had a remarkable effect on everyone whose lives she touched. Her three children were never able to say goodbye. Her husband, her family and her friends were left trying to make sense of their loss. They lost a mother, a wife, a good friend, and an important member of her town's community.

Every year over 30,000 families in the U.S. experience the unspeakable tragedy caused by a ruptured brain aneurysm. About 40% of those experiencing a ruptured brain aneurysm will die. Those that survive often face significant challenges, greatly impacting their lives and the lives of their families.

Families like Shirley's are asking you for your support by sending a message to your representatives in Congress by signing this petition.
1 in 50 people will develop a brain aneurysm. If a brain aneurysm is diagnosed early with proper screening, it can be treated before it ruptures. Lives can be saved if people know the risks, the signs, and when to get help.

It is critical that you help raise awareness of brain aneurysms, including methods of early detection and treatment.
Your support of H. Res. 667 introduced by Representative Tiberi and Representative Neal would have a tremendous impact and would be much appreciated by those whose lives have been impacted by brain aneurysms, as well as a big thank you to the Senate for passing resolution S. Res. 438, sponsored by Senator Markey and Senator Ayotte.

The Brain Aneurysm Foundation asks you to please sign below to support H. Res. 667 and to thank your Senators for passing S. Res. 438 to make September National Brain Aneurysm Awareness Month.
Public Comments
Apr 23rd, 2017
Eddie P. from Freehold, NJ signed.
Apr 23rd, 2017
P D. from Toms River, NJ writes:
My great grandfather,grandfather,father,friend,and best friend all were felled by burst brain aneurysms. Self explanatory why my name is on this petition.
Apr 23rd, 2017
Elizabeth A. from Exton, PA signed.
Apr 23rd, 2017
Kathleen W. from Englishtown, NJ signed.
Apr 23rd, 2017
Ed S. from Morganville, NJ writes:
I've had 2 co workers have them one died in front of me at work in November and the other survived his. People need early detection.
Apr 23rd, 2017
Denise C. from Colts Neck, NJ signed.
Apr 23rd, 2017
Jody G. from Englishtown, NJ writes:
My mom died of an aneurysm , if it could have been diagnosed early on maybe things would have been different.
Apr 23rd, 2017
Jackie D. from Long Branch, NJ signed.
Apr 23rd, 2017
michele r. from Belford, NJ signed.
Apr 23rd, 2017
Robin D. from Henderson, NV signed.
Apr 23rd, 2017
Someone from Marlboro, NJ signed.
Apr 23rd, 2017
Kris M. from Atlantic Highlands, NJ signed.
Apr 22nd, 2017
Anthony C. from Branford, CT writes:
My mother suffered a ruptured aneurysm five days ago and is fighting for her life. More needs to be done to help prevent horrible tragedies like these
Apr 22nd, 2017
Someone from Belford, NJ signed.
Apr 21st, 2017
Kerissa S. from Kaneohe, HI signed.
Apr 21st, 2017
Ross C. from Clare, MI signed.
Apr 20th, 2017
Trinette K. from Slidell, LA writes:
I am for any type of awareness that can help a family understand and be educated on the information about Aneurysm. Because my family and I lost my mother on March 31, 2011. And I just think if there were more awareness on the subject more people would have a better chance on survival.
Apr 20th, 2017
Teresa W. from Clare, MI signed.
Apr 20th, 2017
Susan W. from Clare, MI signed.
Apr 20th, 2017
Chalynn M. from Midland, MI signed.
Apr 20th, 2017
Haley H. from Clare, MI signed.
Apr 20th, 2017
Laura W. from Clare, MI signed.
Apr 20th, 2017
Rowan W. from Prospect, CT signed.
Apr 18th, 2017
Aaron F. from Garnerville, NY writes:
My neurologist broke the news to me in July 2015 from a "finding by mistake", by looking in to my h/o migraines & ordering me to undertake all these different kinds of tests to be performed. I was 31 y/o at the time. Two year later, [Thank you God] it has not ruptured. R Carotid Artery; aneurysm; 11 mm.; unruptured.
Apr 17th, 2017
Someone from West Babylon, NY writes:
"Having a young son, and with his father and all grandparents gone, one of them from a aneurysm, I would love see more action and awareness of this silent and fast killer.
Apr 15th, 2017
Audrey M. from Carle Place, NY writes:
I am a brain aneurysm survivor..It was discovered when I had a mri to check my ears..That test and my ear dr. saved my life! I had coiling surgery done on November 29,2016.That date has a special place in my heart..It is the day my mom died years ago..Guess she was my guardian angel.My surgeon was Dr.Johnathan Brisman.Please make Sept. Aneurysm Awareness Month for all the survivors and for all those who did not make it..
Apr 15th, 2017
Virginia T. from Lompoc, CA writes:
Last year, my sister died suddenly from a brain aneurysm at the age of 48. Please help raise awareness for this deadly condition so we don't have to lose one more person as a result.
Apr 14th, 2017
Tammy C. from Denver, CO writes:
I am a survivor of a ruptured aneurysm. Please help us raise awareness for this deadly condition and honor those we've lost.
Apr 14th, 2017
Angela A. from Baltimore, MD writes:
I am recovering from a hemorrhaged brain aneurysm. Please support us survivors and those who were not lucky enough to make it.
Apr 14th, 2017
Ruby J. from Glendale, AZ writes:
my mother is a brain aneurysm survivor…it ruptured and we are now in recovery! Truly blessed.
Apr 11th, 2017
Someone from Port Angeles, WA writes:
My siister in law is a brain aneurysm survivor. Please support H. Res. 667.
Apr 11th, 2017
Tracy A. from Spokane, WA writes:
I am a survivor of a SAH ruptured brain aneurysm. I am one of the few lucky ones
Apr 10th, 2017
Emma A. from Zanesville, OH writes:
My grandma passed away in February 2008. She was on her way back home from a basketball game with my grandpa and uncles when she suddenly got a really bad headache and they took her to the hospital. My good friend Saylor Bryan who was only 13 just passed away in January 2017 at her house. She was found first by her older sister Gabee when she came home from her basketball game. She walked in the door and saw Saylor laying on the ground, and thought she was messing around but when she went over Saylor was unconscious. Saylor passed away that night, slipping away on her way to the hospital. She would have been 14, April 30, 2017. Brain aneurysms are a real problem. We definitely need to raise awareness. Afterall, you or someone you love...could be next.
Apr 8th, 2017
Rosa P. from Ocala, FL writes:
I'm a survivor, because I'm alive. I never new about Aneurysm, but theres alots more that does't know what this is. Pls. Pass this bill and do outreach to every community, because the more we talk about this, one person will know what to do.
Apr 7th, 2017
Suzette H. from Palmyra, PA writes:
I am a brain aneurysm survivor with a second aneurysm that was operated on. Please declare September as national brain aneurysm awareness month so that people will be more likely to educated themselves and others.
Apr 6th, 2017
Christopher H. from Pitman, NJ writes:
I am 51 and was recently diagnosed with a small anyerism with a family history of two other brother's that are deceased so yes I agree we need to support this disease because since myself and brother's had them there is a significant chance of my children and niece and nephew are at a very high risk also.
Apr 6th, 2017
Lisa B. from Waterbury, CT writes:
Two weeks ago I had "the worst headache of my life." But seeing as I get migraines I just thought that was what it was. 24 hours later I went to the ER. They did a CT scan and saw a spot..shadow or blood? Not sure. So they admit me so I can have an MRI the next morning. I come back to my room and there are 10 people in there and they were going to take me to a better suited hospital via Life Star. I have been told by several medical professionals that I should be dead and then when I was feeling better I read up a bit on aneurysms. I scared the crap out of myself. No one talks about these. People die because they feel it is just a headache and it will go away. I have shared some symptoms and facts on my FB page regarding aneurysms but I feel that I have this second chance to do more.
Apr 5th, 2017
Heather M. from Irwin, PA writes:
My boyfriend just passed away in February 2017 of a brain aneurysm that ruptured. My story is the same as Mrs. Demmer, I believe there needs to be more fund generated from the state to help find a cure and do more research to fix this horrible cause of death. Please let our voices be heard and touch you.
Apr 5th, 2017
Jeanette S. from Sicklerville, NJ writes:
Being a 5 year survivor on April 20th I think we need to raise awareness. So many are lost because of ignorance. What are the signs? If my husband wasn't aware I would be gone today. He kept me flat and resuscitated me immediately. So many have no idea what to do. A 40 year old man in the room next to mine didn't make it because his co-worker lifted his head up and was shaking him. Sad. Lets raise awareness and make Septemeber Brain Aneurysm month. My birthday month! Happy to be alive!
Apr 3rd, 2017
Someone from Omaha, NE signed.