Tell Congress: Put Brain Aneurysm Awareness On The Map
You Can Help Declare September as National Brain Aneurysm Awareness Month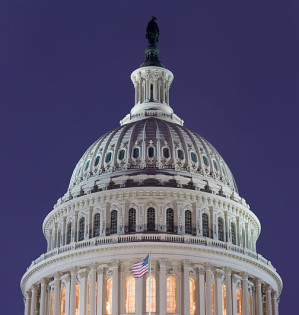 Shirley Dudek Demmer was a loving wife and the proud mother of two sons and a daughter. Just 54 years old, she was focused on planning for the future with her husband and children. She tirelessly dedicated her life to the family she cherished, the home that she treasured, and the community that she loved. This all changed on November 12, 2007.

In the midst of preparing dinner one night, Shirley collapsed suddenly. Her husband called an ambulance and she was rushed to a nearby hospital where doctors broke the news to her stunned family that a brain aneurysm rupture had caused catastrophic damage. Surgeons tried to repair the damage, but were unable to save her.
Shirley's family was shocked by her sudden death that came without warning. Shirley exercised regularly and was in seemingly perfect health. Her husband said she had had every medical test that was recommended and kept meticulous notes of the results.

Shirley was a person of extreme warmth and caring. Throughout her life, she was dedicated to family, faith and community. Her philanthropic efforts, particularly in the area of women's rights and violence against women, had a remarkable effect on everyone whose lives she touched. Her three children were never able to say goodbye. Her husband, her family and her friends were left trying to make sense of their loss. They lost a mother, a wife, a good friend, and an important member of her town's community.

Every year over 30,000 families in the U.S. experience the unspeakable tragedy caused by a ruptured brain aneurysm. About 40% of those experiencing a ruptured brain aneurysm will die. Those that survive often face significant challenges, greatly impacting their lives and the lives of their families.

Families like Shirley's are asking you for your support by sending a message to your representatives in Congress by signing this petition.
1 in 50 people will develop a brain aneurysm. If a brain aneurysm is diagnosed early with proper screening, it can be treated before it ruptures. Lives can be saved if people know the risks, the signs, and when to get help.

It is critical that you help raise awareness of brain aneurysms, including methods of early detection and treatment.
Your support of H. Res. 667 introduced by Representative Tiberi and Representative Neal would have a tremendous impact and would be much appreciated by those whose lives have been impacted by brain aneurysms, as well as a big thank you to the Senate for passing resolution S. Res. 438, sponsored by Senator Markey and Senator Ayotte.

The Brain Aneurysm Foundation asks you to please sign below to support H. Res. 667 and to thank your Senators for passing S. Res. 438 to make September National Brain Aneurysm Awareness Month.
Public Comments
Aug 29th, 2019
Someone from Nashua, NH signed.
Apr 9th, 2019
Laura C. from Cary, NC writes:
This life changing and life threatening subject needs all of the attention it can get. My mother passed away from a brain aneurysm a few years ago. When i received the call from my father in the middle of the night I myself had no idea what this even was. We need to fight for awareness, prevention, and support.
Mar 6th, 2019
Someone from Burlington, CT writes:
I never met my grandmother. She died suddenty while in line at the DMV from a brain aneurysm. This was a long time ago, 1962. So happy to see action being taken to prevent such tragedy.
Mar 4th, 2019
Someone from Aliso Viejo, CA signed.
Feb 16th, 2019
Someone from Rochester, NY signed.
Feb 12th, 2019
Deborah O. from Laguna Niguel, CA signed.
Feb 12th, 2019
Rhonda G. from Hampton, VA writes:
Please make September Brain Aneurysm Awareness month.....people are clueless about this....I am trying to start a foundation in the Hampton Roads area
Feb 9th, 2019
Sherri W. from Laguna Niguel, CA signed.
Feb 9th, 2019
Stephanie s. from Costa Mesa, CA signed.
Feb 8th, 2019
Rhonda G. from Hampton, VA writes:
I suffered a brain aneurysm in 2013....I am starting a foundation in my area
Jan 17th, 2019
Roanna V. from Rochester, MN writes:
I facilitate a brain aneurysm support group, and I know first hand that we need more research and awareness of brain aneurysms. Please fund more research!
Jan 10th, 2019
Jennifer M. from Blanchard, OK writes:
On February 5th, 2018 I suffered a ruptured brain aneurysm and subarachnoid hemorrhage. I had no prior knowledge of having an aneurysm, though had a family history. Fortunately, I survived my rupture at age 34 which led to finding another aneurysm in my brain that we were able to surgically clip prior to rupture. Through scanning, my mother also found out she has an aneurysm. It saddens me that I had an older aunt suffer a rupture and a severe brain injury that left her disabled in the 90's....yet our family was uneducated and unaware that we, too, could be at risk. Awareness of the tie to genetic risk and a scan could have prevented my stroke and near-death experience. The public must be educated further on these risks. Brain aneurysms should be a box to check on family health history forms at the physician's office. Everyone should understand the risk and the symptoms. Those with family history should have regular scans. Please increase awareness and save lives!
Nov 9th, 2018
Dionne N. from Marietta, GA writes:
It happened to me at 3:00 a.m. A brain aneurysm ruptured. I have been a nurse and CPR/ACLS instructor for years teaching people how to handle these types of situations and had no idea it was happening to me. My diet was great and I was in pristine condition. I had been to the doctors a few months before for unexplained headaches and "itch" spells but no one connected the dots. MORE NEEDS TO BE DONE. PEOPLE NEED TO BE MADE AWARE. PLEASE HELP US MAKE THE PUBLIC MORE AWARE. This can happen to anyone.
Sep 24th, 2018
Sarah K. from Lexington, SC writes:
I request mailed flyers and workshops
Sep 21st, 2018
Jenny R. from Sandusky, OH signed.
Sep 13th, 2018
Susan M. from Knoxville, MD writes:
I was diagnosed with a brain aneurysm in May 2017 which was quite large and luckily it had not ruptured. I had a craniotomy on 6/12/17 at University of Maryland and my surgeon told me that I wouldn't have lived until July if it wasn't found. I had no symptoms other than experiencing weird smells (later to be discovered as seizures) and a CT scan was ordered and the aneurysm was found. I worked out 5 days a week, ran 5k's and was in great health. I'm so fortunate to be alive today but things are definitely different! I get terrible headaches from pressure changes in the weather and have slight weakness in my left hand but I'm still able to work out and have been able to run two 5k's this year.
Aug 29th, 2018
Melissa A. from Bridgeport, CT writes:
My niece had one in 2016, my nephew's wife had one in 2017, and on August 23 of 2018, my cousin's wife passed away from one in the morning, leaving 2 beautiful little girls behind, and that same evening, I had mine. This is more than just a Headache, this is our life.. please fund research..
Aug 28th, 2018
Brian R. from Belpre, OH writes:
Everybody has the potential to be a victim!!!!
Aug 28th, 2018
Savannah S. from Webster, FL signed.
Aug 28th, 2018
ShaCara H. from Saint Cloud, FL signed.
Aug 28th, 2018
Someone from Axton, VA signed.
Aug 28th, 2018
Tessela S. from Saint Cloud, FL writes:
My mother died at 53 because of a brain aneurysm. She took herself to the hospital knowing something was wrong and was treated for a simple migraine and her aneurysm ruptured hours later forcing brain surgery and being in the hospital 2 weeks then to die right there from it. People NEED to know about aneurysms!! They are not talked about enough!! We need awareness!
Aug 27th, 2018
Someone from Webster, FL signed.
Aug 27th, 2018
madilene h. from Saint Cloud, FL writes:
The Honorable Darren Soto U.S. House of Representatives [Room Number] [Rayburn, Longworth, or Cannon] House Office Building Washington, DC 20515 Dear Representative Soto: As your constituent, I am writing today to strongly encourage you to cosponsor H.R. 1648, the Ellie Helton, Lisa Colagrossi, Teresa Anne Lawrence, and Jennifer Sedney Focused Research Act, also known as "Ellie's Law." This bipartisan bill provides funding for further comprehensive research at the National Institute of Neurological Disorders and Stroke on how to most effectively manage and treat unruptured intracranial aneurysms. My mother, at the young age of 53 was robbed of her life with her 3 daughters and 10 grandchildren due to an un diagnosed aneurysm,my mother took herself to the hospital that evening, she was given a shot for pain and put in a dark room to sleep it off, never once a test ran ,a scan, nothing..written off as a migraine.NO AWARENESS! NO KNOWLEDGE! NO HOPE FOR MY MOM! My mother was part of that 40%.My mother suffered form migraines her whole life, my mother had an undetected brain aneurysm rupture.She was alone, likely scared.Now i am alone, my kids have no grandmother...There is an outstanding amount of people effected by such an unspoken pain. I never in my 23 years of life had heard of an aneurysm until it was smack in my face stealing my mother from my life.This needs awareness, this need attentions, doctors more aware, men, women and people of all walks of life aware of something so life changing. Dont become a part of that 40%, lets not let this number rise! lets take action.Ellies law has my vote! i fear for myself and my children i live in fear this will take someone else i love, there needs more research, more attention, more cures, more life saving options..look at the fatal rate.....40% that number is entirely to high for me as a mother of 4.With chances being greater for me and my children.
Aug 25th, 2018
Dennis F. from Oceanside, CA writes:
I urge Congress to pass H. Res. 667 now - in time for the first national observation to take place in the observed month of September. Each year 30,000 people suffer brain aneurysm rupture while 6 million have an unruptures aneurysm. The numbers are staggering and yet minimal attention and education is given on this medical crisis that affects 1 in 50 people for unruptured aneurysms. It's time to educate, research and find a prevention. The first step to education is easy and only requires Congress to pass the resolution in making September 'National Brain Aneurysm Awareness Month'. Elected congressional members must support now. Lastly, posting a public comment on this site is great; but even better by you contacting your congressional representative in person, phone call, email or letter. If you and fellow constituents reach out to your representative in high numbers, your representative will listen and act.
Aug 22nd, 2018
Myrna R. from Wilmington, DE writes:
I am a Brain Aneurysm survivor. I consider myself to be a healthy 51 year old Hispanic woman. On June 13, 2018 I was rushed to the emergency room with stroke symptoms, upon arrival to the hospital the emergency room attending called a "stroke alert patient is here" after numerous testing. My husband and I were informed that I had an unrupture brain aneurysm. Here I am a mother of 6 enjoying life with my loving husband, children and grandchildren in perfectly good health wondering how did I develop a brain aneurysm. Although there is a strong family history of stroke in my maternal side of the family. I am the first to be diagnosed with a Brain Aneurysm. Until I was diagnosed I had no idea what it really was. I complained for a year and half about headaches, memory loss, tiredness, blurred vision. I had a MRI performed in December of 2017 with no detection what so ever. The only way to detect an aneurysm would be with a MRA or CTA. Please push the Brain Aneurysm Awareness for the safety of other families and there loved ones. This is a horrible feeling to know that it is called a silent killer. Live is short and beautiful. Every patient and family deserves to have a second chance we shouldn't have to say good bye to our loved ones. Thank you, Myrna Rivera
Aug 12th, 2018
Morgan W. from Phoenix, AZ signed.
Aug 1st, 2018
Sheri M. from North Easton, MA writes:
I To suffered an AVM rupture and had my family get checked. They found two aneurysms in my mothers brain. So I have seen both sides ruptured vs unruptured. It is emotionally and physically devastating.
Jul 27th, 2018
Jessica K. from Smithfield, RI signed.
Jul 18th, 2018
Anna Miller A. from Mckeesport, PA writes:
___123___The Brain Aneurysm Foundation | Rally Congress___123___
Jul 18th, 2018
Roanna V. from Rochester, MN writes:
Such an important thing. I am the Facilitator of the Mayo Brain Aneurysm Support Group. I am also a Neuroscience Nurse Researcher. I know first hand the devastation that people face after a ruptured brain aneurysm.
Jun 26th, 2018
Ruth Ann W. from Grayson, KY signed.
Jun 17th, 2018
Megan B. from Minneapolis, MN writes:
I lived... I was lucky! I got to the hospital fast! After suffering from a subarachnoid ruptured aneurysm a hemorrhage and stoke.
Jun 4th, 2018
Kendra C. from Mcconnelsville, OH writes:
My little sister is a brain aneurysm survivor...she had a rupture while stopping for gas on her way home, thankful for the quick thinking of the gas station attendant she was quickly taken care of.....it was a long journey of recovery and I am thankful that I still have her in my life..more people need to be aware of brain injury and the ways to reduces the odds.
Jun 2nd, 2018
Becky M. from Pine Grove, PA writes:
On my 10th wedding anniversary last year, May 19th, I suffered a ruptured brain aneurysm at the age of 32. Luckily, because it was our anniversary, my husband was home with me and got me the help that I so desperately needed. Recovery was a long, hard road, but I made it through with little to no residual effects. Not all stories end this well though! We need to raise awareness of brain aneurysms, the warning signs, and the importance of immediate medical attention for patients! WE NEED AWARENESS TO SAVE LIVES!!
May 4th, 2018
Christina P. from Jacksonville, FL writes:
I am a Ruptured Brain Aneurysm survivor since July 28, 2017 at the age of 33. Knowing the exact moment when my aneurysm ruptured will forever stay with me. I did go to the ER approx. 14 hours before my rupture, and was discharged with Hypertension and given pain medication. I COULD HAVE BEEN SAVED FROM THE RUPTURE THEN IF GIVEN A CT SCAN. Surviving the rupture seems to have been the easiest part of this life altering event. I now live with Hydrocephalus, an incurable neurological condition in which I will forever have a VP Shunt installed in my body. I've lost complete vision in my right eye, and mentally am altered. Life will and can never be the same for me. WE NEED MORE EDUCATION. WE NEED TO SAVE LIVES.
Mar 3rd, 2018
Allena D. from Hinesville, GA signed.
Feb 27th, 2018
Scott B. from Sevierville, TN writes:
My fiancee had a brain aneurysm January 31st 2018. She is one of the lucky ones who lived threw it but is having struggles everyday since. We have a 7 year old daughtet that could of been without a mother. I think its time we need to do something to get a screening for all ppl in all age groups because it is just one age group that it affects
Feb 10th, 2018
Portia B. from Burlington, NJ writes:
I had an aneurysm burst the size of a grapefruit at age 3. The doctor told my mother to go home and give me tylenol. I was left to die for lack of insurance but thank God my mom fought and got me the help I needed. I am now 32. God is good
Jan 30th, 2018
Gretchen E. from Concord, CA signed.