Tell Congress: Put Brain Aneurysm Awareness On The Map
You Can Help Declare September as National Brain Aneurysm Awareness Month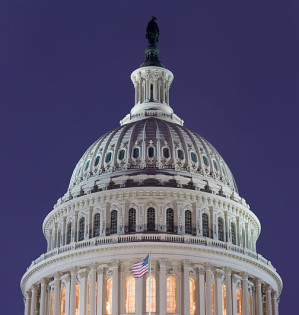 Shirley Dudek Demmer was a loving wife and the proud mother of two sons and a daughter. Just 54 years old, she was focused on planning for the future with her husband and children. She tirelessly dedicated her life to the family she cherished, the home that she treasured, and the community that she loved. This all changed on November 12, 2007.

In the midst of preparing dinner one night, Shirley collapsed suddenly. Her husband called an ambulance and she was rushed to a nearby hospital where doctors broke the news to her stunned family that a brain aneurysm rupture had caused catastrophic damage. Surgeons tried to repair the damage, but were unable to save her.
Shirley's family was shocked by her sudden death that came without warning. Shirley exercised regularly and was in seemingly perfect health. Her husband said she had had every medical test that was recommended and kept meticulous notes of the results.

Shirley was a person of extreme warmth and caring. Throughout her life, she was dedicated to family, faith and community. Her philanthropic efforts, particularly in the area of women's rights and violence against women, had a remarkable effect on everyone whose lives she touched. Her three children were never able to say goodbye. Her husband, her family and her friends were left trying to make sense of their loss. They lost a mother, a wife, a good friend, and an important member of her town's community.

Every year over 30,000 families in the U.S. experience the unspeakable tragedy caused by a ruptured brain aneurysm. About 40% of those experiencing a ruptured brain aneurysm will die. Those that survive often face significant challenges, greatly impacting their lives and the lives of their families.

Families like Shirley's are asking you for your support by sending a message to your representatives in Congress by signing this petition.
1 in 50 people will develop a brain aneurysm. If a brain aneurysm is diagnosed early with proper screening, it can be treated before it ruptures. Lives can be saved if people know the risks, the signs, and when to get help.

It is critical that you help raise awareness of brain aneurysms, including methods of early detection and treatment.
Your support of H. Res. 667 introduced by Representative Tiberi and Representative Neal would have a tremendous impact and would be much appreciated by those whose lives have been impacted by brain aneurysms, as well as a big thank you to the Senate for passing resolution S. Res. 438, sponsored by Senator Markey and Senator Ayotte.

The Brain Aneurysm Foundation asks you to please sign below to support H. Res. 667 and to thank your Senators for passing S. Res. 438 to make September National Brain Aneurysm Awareness Month.
Public Comments
Aug 12th, 2018
Morgan W. from Phoenix, AZ signed.
Aug 1st, 2018
Sheri M. from North Easton, MA writes:
I To suffered an AVM rupture and had my family get checked. They found two aneurysms in my mothers brain. So I have seen both sides ruptured vs unruptured. It is emotionally and physically devastating.
Jul 27th, 2018
Jessica K. from Smithfield, RI signed.
Jul 18th, 2018
Anna Miller A. from Mckeesport, PA writes:
___123___The Brain Aneurysm Foundation | Rally Congress___123___
Jul 18th, 2018
Roanna V. from Rochester, MN writes:
Such an important thing. I am the Facilitator of the Mayo Brain Aneurysm Support Group. I am also a Neuroscience Nurse Researcher. I know first hand the devastation that people face after a ruptured brain aneurysm.
Jun 26th, 2018
Ruth Ann W. from Grayson, KY signed.
Jun 17th, 2018
Megan B. from Minneapolis, MN writes:
I lived... I was lucky! I got to the hospital fast! After suffering from a subarachnoid ruptured aneurysm a hemorrhage and stoke.
Jun 4th, 2018
Kendra C. from Mcconnelsville, OH writes:
My little sister is a brain aneurysm survivor...she had a rupture while stopping for gas on her way home, thankful for the quick thinking of the gas station attendant she was quickly taken care of.....it was a long journey of recovery and I am thankful that I still have her in my life..more people need to be aware of brain injury and the ways to reduces the odds.
Jun 2nd, 2018
Becky M. from Pine Grove, PA writes:
On my 10th wedding anniversary last year, May 19th, I suffered a ruptured brain aneurysm at the age of 32. Luckily, because it was our anniversary, my husband was home with me and got me the help that I so desperately needed. Recovery was a long, hard road, but I made it through with little to no residual effects. Not all stories end this well though! We need to raise awareness of brain aneurysms, the warning signs, and the importance of immediate medical attention for patients! WE NEED AWARENESS TO SAVE LIVES!!
May 4th, 2018
Christina P. from Jacksonville, FL writes:
I am a Ruptured Brain Aneurysm survivor since July 28, 2017 at the age of 33. Knowing the exact moment when my aneurysm ruptured will forever stay with me. I did go to the ER approx. 14 hours before my rupture, and was discharged with Hypertension and given pain medication. I COULD HAVE BEEN SAVED FROM THE RUPTURE THEN IF GIVEN A CT SCAN. Surviving the rupture seems to have been the easiest part of this life altering event. I now live with Hydrocephalus, an incurable neurological condition in which I will forever have a VP Shunt installed in my body. I've lost complete vision in my right eye, and mentally am altered. Life will and can never be the same for me. WE NEED MORE EDUCATION. WE NEED TO SAVE LIVES.
Mar 3rd, 2018
Allena D. from Hinesville, GA signed.
Feb 27th, 2018
Scott B. from Sevierville, TN writes:
My fiancee had a brain aneurysm January 31st 2018. She is one of the lucky ones who lived threw it but is having struggles everyday since. We have a 7 year old daughtet that could of been without a mother. I think its time we need to do something to get a screening for all ppl in all age groups because it is just one age group that it affects
Feb 10th, 2018
Portia B. from Burlington, NJ writes:
I had an aneurysm burst the size of a grapefruit at age 3. The doctor told my mother to go home and give me tylenol. I was left to die for lack of insurance but thank God my mom fought and got me the help I needed. I am now 32. God is good
Jan 30th, 2018
Gretchen E. from Concord, CA signed.
Jan 25th, 2018
Taylor V. from Brookfield, WI writes:
My amazing mother is a survivor of two ruptured brain aneurysms. Although she was fortunate enough to make it through, sadly many others have not experienced the same fate. It's so crucially important to raise awareness and funding to support research!
Jan 25th, 2018
kelli j. from Somerset, KY writes:
My 10 month old daughter passed away on December 22, 2017 from an unexpected brain aneurysm. Before this tragedy brain aneurysm awareness was not on my radar. It is so important to raise awareness and funding to support research.
Jan 24th, 2018
Tyler C. from Somerset, KY writes:
My 10 month old daughter passed away on December 22, 2017 from an unexpected brain aneurysm. Before this tragedy brain aneurysm awareness was not on my radar. It is so important to raise awareness and funding to support research.
Jan 12th, 2018
Jana W. from Scranton, AR writes:
I'm a brain aneurysm survivor, on May 30, 2007 I was at work where I suffered a rupture. Thank God there were two nurses there to give me CPR until the ambulance arrived. I was in the hospital for about two months, off work about seven months. Went back to soon. Was afraid I'd lose my job of more than 20 years. Struggled for seven years continuing to work. Didn't seek any mental health help, wished I had. Really think there should be more awareness to this disease. Thank you for the opportunity to tell my story.
Jan 9th, 2018
Andrea K. from Middletown, PA writes:
We can work together to accomplish anything. Do it now.
Jan 2nd, 2018
Kimberly C. from Beaumont, TX writes:
Please help with Brain Aneurysm Awareness and funding. I was 1 in 50 that suffered from a ruptured brain aneurysm. It comes with a mighty Journey. I was Blessed to have survived with lots of deficiencies. Please help in research, testing, and prevention. Thank you
Jan 2nd, 2018
Someone from Madison, MS signed.
Dec 26th, 2017
Cynthia G. from Lubbock, TX writes:
As a wife of a survivor I think this would be very important for others to look into not only did it hit our family hard core but many close friends as well, we come from a family with faith believing and knowing that God is our healer. Please pass the word and help us and everybody else that has been through this horrible experience in supporting this bill. Thanks Cynthia Gauna
Dec 15th, 2017
Courtney R. from Columbus, OH signed.
Dec 15th, 2017
Someone from South Shore, KY writes:
Brain aneurism needs special focused efforts aling with research and development!
Dec 15th, 2017
Michelle J. from Grayson, KY signed.
Dec 15th, 2017
Cathy B. from Greenwood, IN signed.
Dec 15th, 2017
David T. from Ashland, KY writes:
Brain aneurysms and their research is very important. It needs a lot more attention and funding.
Dec 15th, 2017
Rick W. from Grayson, KY signed.
Dec 14th, 2017
Ruth Ann W. from Grayson, KY signed.
Dec 13th, 2017
Someone from Glencoe, IL writes:
As a survivor, I am grateful to be alive and healthy. This traumatic event not only affects the patient, but the family & friends that go through the experience. Awareness would have made a difference for us - and I know it will for others. Please vote in favor of supporting this bill. We need it.
Dec 7th, 2017
Patricia W. from Calumet City, IL writes:
I was diagnosed with a brain aneurysm in April of this year. I had a procedure to take care of it in August - before it ruptured. I am very thankful to have found out about it before it did rupture. AWARENESS IS ESSENTIAL!
Nov 29th, 2017
Melodee A. from Stafford, VA signed.
Nov 24th, 2017
Someone from Kingston, PA signed.
Nov 22nd, 2017
Kristine H. from Onaway, MI signed.
Nov 20th, 2017
Jennifer M. from Middletown, DE writes:
I just lost my brother to an aneurysm at age 44. In honor of Nick Rotundo!
Nov 14th, 2017
Amy A. from Phoenix, AZ writes:
In honor of Jennifer Merchant and Hilario Aragon
Nov 10th, 2017
Lynn W. from Milledgeville, GA signed.
Nov 9th, 2017
Dawn T. from Boynton Beach, FL signed.
Nov 8th, 2017
Karen H. from Swansboro, NC writes:
Nov 8th, 2017
Michelle G. from Boynton Beach, FL signed.