Tell Congress: Put Brain Aneurysm Awareness On The Map
You Can Help Declare September as National Brain Aneurysm Awareness Month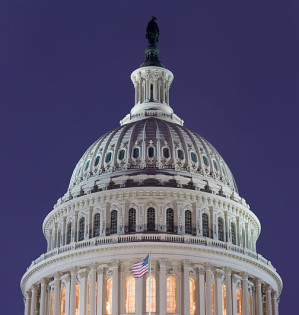 Shirley Dudek Demmer was a loving wife and the proud mother of two sons and a daughter. Just 54 years old, she was focused on planning for the future with her husband and children. She tirelessly dedicated her life to the family she cherished, the home that she treasured, and the community that she loved. This all changed on November 12, 2007.

In the midst of preparing dinner one night, Shirley collapsed suddenly. Her husband called an ambulance and she was rushed to a nearby hospital where doctors broke the news to her stunned family that a brain aneurysm rupture had caused catastrophic damage. Surgeons tried to repair the damage, but were unable to save her.
Shirley's family was shocked by her sudden death that came without warning. Shirley exercised regularly and was in seemingly perfect health. Her husband said she had had every medical test that was recommended and kept meticulous notes of the results.

Shirley was a person of extreme warmth and caring. Throughout her life, she was dedicated to family, faith and community. Her philanthropic efforts, particularly in the area of women's rights and violence against women, had a remarkable effect on everyone whose lives she touched. Her three children were never able to say goodbye. Her husband, her family and her friends were left trying to make sense of their loss. They lost a mother, a wife, a good friend, and an important member of her town's community.

Every year over 30,000 families in the U.S. experience the unspeakable tragedy caused by a ruptured brain aneurysm. About 40% of those experiencing a ruptured brain aneurysm will die. Those that survive often face significant challenges, greatly impacting their lives and the lives of their families.

Families like Shirley's are asking you for your support by sending a message to your representatives in Congress by signing this petition.
1 in 50 people will develop a brain aneurysm. If a brain aneurysm is diagnosed early with proper screening, it can be treated before it ruptures. Lives can be saved if people know the risks, the signs, and when to get help.

It is critical that you help raise awareness of brain aneurysms, including methods of early detection and treatment.
Your support of H. Res. 667 introduced by Representative Tiberi and Representative Neal would have a tremendous impact and would be much appreciated by those whose lives have been impacted by brain aneurysms, as well as a big thank you to the Senate for passing resolution S. Res. 438, sponsored by Senator Markey and Senator Ayotte.

The Brain Aneurysm Foundation asks you to please sign below to support H. Res. 667 and to thank your Senators for passing S. Res. 438 to make September National Brain Aneurysm Awareness Month.
Post Public Comments
Public Comments (14,429)
Mar 6th, 2019
Someone from Burlington, CT writes:
I never met my grandmother. She died suddenty while in line at the DMV from a brain aneurysm. This was a long time ago, 1962. So happy to see action being taken to prevent such tragedy.
Mar 4th, 2019
Someone from Aliso Viejo, CA signed.
Feb 16th, 2019
Someone from Rochester, NY signed.
Feb 12th, 2019
Deborah O. from Laguna Niguel, CA signed.
Feb 12th, 2019
Rhonda G. from Hampton, VA writes:
Please make September Brain Aneurysm Awareness month.....people are clueless about this....I am trying to start a foundation in the Hampton Roads area
Feb 9th, 2019
Sherri W. from Laguna Niguel, CA signed.
Feb 9th, 2019
Stephanie s. from Costa Mesa, CA signed.
Feb 8th, 2019
Rhonda G. from Hampton, VA writes:
I suffered a brain aneurysm in 2013....I am starting a foundation in my area
Jan 17th, 2019
Roanna V. from Rochester, MN writes:
I facilitate a brain aneurysm support group, and I know first hand that we need more research and awareness of brain aneurysms. Please fund more research!
Jan 10th, 2019
Jennifer M. from Blanchard, OK writes:
On February 5th, 2018 I suffered a ruptured brain aneurysm and subarachnoid hemorrhage. I had no prior knowledge of having an aneurysm, though had a family history. Fortunately, I survived my rupture at age 34 which led to finding another aneurysm in my brain that we were able to surgically clip prior to rupture. Through scanning, my mother also found out she has an aneurysm. It saddens me that I had an older aunt suffer a rupture and a severe brain injury that left her disabled in the 90's....yet our family was uneducated and unaware that we, too, could be at risk. Awareness of the tie to genetic risk and a scan could have prevented my stroke and near-death experience. The public must be educated further on these risks. Brain aneurysms should be a box to check on family health history forms at the physician's office. Everyone should understand the risk and the symptoms. Those with family history should have regular scans. Please increase awareness and save lives!