Support Brain Aneurysm Research Funding
Cosponsor H.R. 1648

The Ellie Helton, Lisa Colagrossi, Teresa Anne Lawrence, and Jennifer Sedney Focused Research Act (Ellie's Law)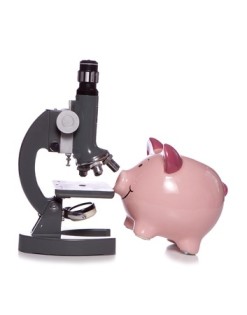 While brain aneurysms are surprisingly common, federal funding for research in this area is almost non-existent. An estimated 6 million people in the United States have an unruptured brain aneurysm, and each year an estimated 30,000 people in the United States will suffer a rupture. Ruptured brain aneurysms are fatal in 40% of the cases, with 66% of survivors suffering permanent neurological damage. The combined overall lost wages of survivors of ruptured brain aneurysms and their caretakers are approximately $138,000,000 per year. Despite these startling statistics, the federal government spends only about $5 million per year on brain aneurysm research, or 83 cents per American afflicted with the disease each year.
Ellie's Law aims to reduce this gap, by authorizing an additional $5 million each fiscal year, for five years, to the National Institute of Neurological Disorders and Stroke.
Public Comments
Mar 18th, 2018
Frances H. from Grifton, NC signed.
Mar 6th, 2018
Laura G. from Chicago, IL signed.
Mar 3rd, 2018
Tara F. from Louisville, KY signed.
Mar 3rd, 2018
Allena D. from Hinesville, GA signed.
Mar 1st, 2018
Patricia W. from Calumet City, IL writes:
I'm a brain aneurysm survivor! I was lucky enough to find out about mine early and that it was genetic. I was diagnosed and treated last year. My sister was diagnosed and treated for hers at the beginning of 2017 and as I result I went in for an MRI. Both of us had unruptured brain aneurysm's. Our Aunt died in the early 1980's from a ruptured aneurysm. Neither me or my sister had any symptoms. I think that there is a great need to increase funding for research and increase awareness.
Feb 25th, 2018
Marjorie J. from Ellicott City, MD signed.
Feb 22nd, 2018
Cynthia D. from Maryville, TN writes:
Hello. My husband of 23 years died on October 14, 2017 due to a massive brain aneurysm. There were no symptoms to speak of other than a history of high blood pressure. We were never informed that brain aneurysm's are caused often times by high blood pressure. My husband had just turned 46 in September. Please help make September Brain Aneurysm awareness month in TN. We don't even have a local support group in Maryville, TN. Please help me honor my husband who was taken too soon from me.
Feb 18th, 2018
Marquis E. from Rochester, NY signed.
Feb 11th, 2018
Joyce C. from Glenn Dale, MD writes:
Less not lose anyone else!
Feb 9th, 2018
Trisha M. from Portland, OR signed.
Feb 3rd, 2018
Jeannette P. from Orlando, FL signed.