Support Brain Aneurysm Research Funding
Cosponsor H.R. 1648

The Ellie Helton, Lisa Colagrossi, Teresa Anne Lawrence, and Jennifer Sedney Focused Research Act (Ellie's Law)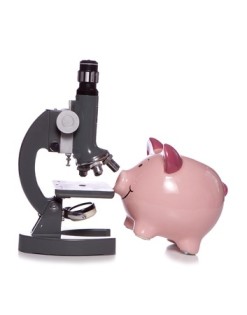 While brain aneurysms are surprisingly common, federal funding for research in this area is almost non-existent. An estimated 6 million people in the United States have an unruptured brain aneurysm, and each year an estimated 30,000 people in the United States will suffer a rupture. Ruptured brain aneurysms are fatal in 40% of the cases, with 66% of survivors suffering permanent neurological damage. The combined overall lost wages of survivors of ruptured brain aneurysms and their caretakers are approximately $138,000,000 per year. Despite these startling statistics, the federal government spends only about $5 million per year on brain aneurysm research, or 83 cents per American afflicted with the disease each year.
Ellie's Law aims to reduce this gap, by authorizing an additional $5 million each fiscal year, for five years, to the National Institute of Neurological Disorders and Stroke.
Public Comments
Jul 24th, 2018
Tabitha H. from Farmington, MI writes:
My mother has recently passed away from a brain aneurysm. If this was talked about before and more people know about it then hopefully more people can get it detected before something happens.
Jul 23rd, 2018
lisa D. from Girard, OH writes:
My father died of a brain aneurysm 13 years ago, my sister has a brain bleed and I just suffered an aortic aneurysm. Thanks to God, the GREAT doctor and his team at the Cleveland Clinic I am alive and doing well, but we need more research on aneurysm period! With all the great technology today, there should be ways of screening for this without insurances making a big deal and a huge cost to the family members who need it. We need to take a more proactive approach to this!
Jul 13th, 2018
Gloria M. from Downers Grove, IL writes:
Jul 5th, 2018
Danielle R. from Brunswick, OH writes:
I am a survivor I am 27 years old I almost died from this I hope you guys push for more health test for this so someone else won't half to live the same nightmare I had to go through
Jul 5th, 2018
Danielle R. from Brunswick, OH signed.
Jun 26th, 2018
Ruth Ann W. from Grayson, KY signed.
Jun 11th, 2018
Someone from Sun Valley, CA writes:
I am a survivor of brain aneurysm. At the age of 11 this happened to me. Fortunately I no longer have long term effects, but this is just myself. There are more negative cases than that of myself and this is why I would like for more funds to go to doctors to research this matter because medicine is short when talking about this neurological defect.
Jun 6th, 2018
Melanie S. from Canistota, SD writes:
I just lost my 66 year mother to a ruptured brain aneurysm in the brain stem. She had a slow bleed 8 years ago and they were able to put coils in and she made it through. I thank god every day that I got another 8 years with her. Another aneurysm started to form about a year ago and they said they were watching it but on May 14th it ruptured and my mom laid in a coma never to wake up. We removed her life support on May 22nd and 4 hours later she passed away. I am heartbroken over the loss of my mom, my best friend and my rock! I miss her and wish that I could have helped her. More funding needs to be provided for research!! I am told I am at risk because of the family history of aneurysms and I am scared!
Jun 6th, 2018
D. M. from Buffalo, NY writes:
Please increase the funding for research, too many people are dying and are suffering.
Jun 3rd, 2018
Jeanne A. from San Marcos, CA writes:
May 30th, 2018
Amy S. from Cedar Hill, TX writes:
I am a brain aneurysm survivor. This cause hits home for me. I almost lost my life but due to magnificent neurology teams, my life was saved. Brain aneurysm awareness is much needed because it often goes undetected. Please see this as a serious issue. Our lives depend on it!
May 22nd, 2018
Melanie T. from Dolton, IL writes:
Survivor of an AVM which contained 5 aneurysms. Not sure which one ruptured but I survived. I have been able to facilitate support groups for others like myself. More research is needed. More widespread screens and scans are needed. Rehabilitation after the first year also may help neurological patients with longer term quality of life.
May 10th, 2018
Rachael B. from Lexington, KY writes:
My mom passed away just this past January from a brain aneurysm. She was a healthy and happy 66 year old woman. I'd love to see more research done to help detect them earlier or prevent them all together.
May 9th, 2018
Laura H. from Frederick, MD writes:
from a SURVIVOR of 1 Brain Aneurysm Rupture in addition to 3 more found through the recovery of the 1st rupture
May 7th, 2018
Deborah D. D. from San Francisco, CA writes:
For a medical condition which affects such a substantial percentage of the American population, it is absolutely essential that sufficient (not token) federal funds be directed toward research on, and identification of, brain aneurism. Please support Ellie's Law as an initial effort toward properly funding this critical research, via the National Institute of Neurological Disorders and Stroke (NINDS).
May 7th, 2018
Rosa L. from New York, NY signed.
May 6th, 2018
Someone from New York, NY signed.
May 6th, 2018
Maria L. from Scarsdale, NY signed.
May 6th, 2018
Molly C. from Brooklyn, NY writes:
I cannot believe that such a common affliction with such a high fatality rate is so supremely underfunded. Please please pass Ellie's Law to fund additional research that will make a real impact on so many families' lives.
May 6th, 2018
Barbara W. from New York, NY signed.
May 6th, 2018
Grace M. from Philadelphia, PA signed.
May 6th, 2018
Nathalie T. from Bronx, NY writes:
I support federal funding for the research and study of brain aneurysms. We need to stop investing our money/ the taxpayers money into things that will affect us in the run long. Let's invest into making a healthier and powerful U.S.
May 6th, 2018
Zoraida S. from Brooklyn, NY writes:
I support federal funding for the research and study of brain aneurysms.
May 6th, 2018
Charles F. from New York, NY writes:
My beautiful wife Beatriz is a fortunate minority and miraculously back to normal two months after an aneurysm bled in her brain. We are blessed. Much education needed, we didn't at first understand what happened. Fortunately we came under care of surgeon E. Sander Connelly, Jr. , MD, FACS and the incredible Neurological ICU team at Milstein Hospital in Columbia Presbyterian.
May 6th, 2018
Bethania A. from West Orange, NJ writes:
I have seen so many beautiful lives gone regardless of age, because of Brain Aneurism Rupture! Please help us safe more lives!
May 6th, 2018
Teresita C. from East Elmhurst, NY writes:
My girlfriend miraculously survived but we need help. Please help us find solutions to this condition.
May 4th, 2018
Christina P. from Jacksonville, FL writes:
I am a Ruptured Brain Aneurysm survivor since July 28, 2017. Knowing the exact moment when my aneurysm ruptured will forever stay with me. I did go to the ER approx. 14 hours before my rupture, and was discharged with Hypertension and given pain medication. Surviving the rupture seems to have been the easiest part of this life altering event. WE NEED MORE EDUCATION. WE NEED TO SAVE LIVES.
May 4th, 2018
Candice F. from Fort Washington, MD writes:
I am one of the lucky ones. I discovered an unruptured aneurysm during a routine visit with my doctor and preemptively had it coiled. I also became one of the few who had a second aneurysm grow on the stem of the first aneurysm, and this within 6 months of the first surgery. Again, I am one of the lucky ones because I didn't suffer any direct long-term effects, but am functioning at mostly the same level I was prior to each operation.
May 2nd, 2018
Someone from Bronx, NY signed.
Apr 29th, 2018
Beatriz M. from New York, NY writes:
I am a survivor of an aneurysm rupture, I survived neurologically intact. Unfortunately, I represent less than 3% of the people who experience an aneurysm rupture. I am committed to use my time, energy and voice to advocate for changes in education, testing, health care, and health coverage so that my outcome is not the rarity, but the norm.
Apr 27th, 2018
Karl B. from Doylestown, PA writes:
Hi - on May 7th 2017 (almost one year ago) I suffered a ruptured brain aneurysm while working around our house. I have to thank the paramedics who were trained to recognize the signs because I was quickly rushed to the local hospital. Rushed in to have an MRI and then helicoptered down to Jefferson in Philadelphia. They relieved the pressure on my brain all within an hour. A few days later they put a stent in and after spending a month in ICU and a few months more in therapy, I have fully recovered. I was lucky but if the paramedics were not trained in this, I would be dead. Please help to get the word out there.
Apr 26th, 2018
Laura S. from Saint Ignace, MI writes:
We were fortunate enough to catch my mother's brain aneurysm fairly early and she survived surgery. We never really knew much about brain aneurysm's, and we are still learning. Its astounding how common they are, but the awareness is not! Awareness of brain aneurysms needs to be a big deal, making an awareness month could possibly save so many lives!
Apr 20th, 2018
Catherine k. from Bremen, AL writes:
My husband passed away from an aneurysm march 26 2018. We need to make this an awareness.
Apr 12th, 2018
Christine M. from Cary, NC writes:
My mother survived a brain aneurysm 8 months after I was born
Apr 12th, 2018
Angela L. from Hattiesburg, MS writes:
I am a brain Anuseryem survivor on July 24 2016. I had two Anuseryem . The one on my frontal lobe ruputure I stayed in the hospital for 2 1/2 month. It was only by the grace of God I am here thanking God for Husband, children and family and Church family for praying for me and family.
Apr 3rd, 2018
Wanda H. from Sumter, SC writes:
I survived a brain aneurysm that occurred February 25th 2018. I had no prior diagnosis it just happened. I spent 25 days in the hospital, 21 of those days in ICU. When mine ruptured I felt the blood draining on the inside of my head traveling down my ears and eyes deafening me until my neck got stiff and my body locked up all i could do was pray and tell my friend to call the ambulance. I could've been dead but God kept me. I am a survivor. We must make Brain Aneurysms awareness. It is very real.
Mar 25th, 2018
Tracey A. from Clearwater, FL signed.
Mar 21st, 2018
Ruth Ann W. from Grayson, KY signed.
Mar 18th, 2018
VENDLA B. from Dayton, OH signed.
Mar 18th, 2018
Monet G. from Plymouth, NC signed.