Support Brain Aneurysm Research Funding
Cosponsor H.R. 1648

The Ellie Helton, Lisa Colagrossi, Teresa Anne Lawrence, and Jennifer Sedney Focused Research Act (Ellie's Law)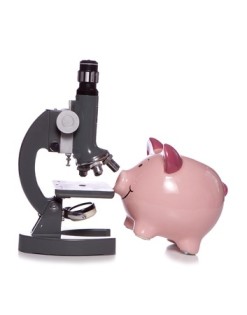 While brain aneurysms are surprisingly common, federal funding for research in this area is almost non-existent. An estimated 6 million people in the United States have an unruptured brain aneurysm, and each year an estimated 30,000 people in the United States will suffer a rupture. Ruptured brain aneurysms are fatal in 40% of the cases, with 66% of survivors suffering permanent neurological damage. The combined overall lost wages of survivors of ruptured brain aneurysms and their caretakers are approximately $138,000,000 per year. Despite these startling statistics, the federal government spends only about $5 million per year on brain aneurysm research, or 83 cents per American afflicted with the disease each year.
Ellie's Law aims to reduce this gap, by authorizing an additional $5 million each fiscal year, for five years, to the National Institute of Neurological Disorders and Stroke.
Public Comments
Aug 29th, 2019
Someone from Nashua, NH signed.
Jul 11th, 2019
Sarah H. from Dexter, MI signed.
Apr 9th, 2019
Laura C. from Cary, NC writes:
We need more awareness and research for this subject that affects the lives of so many so spontaneously. There are signs and symptoms that go unnoticed because of the lack of attention and awareness. it is life changing, life threatening, and we need to do all that we possibly can for prevention. My mother passed away a few years ago of a brain aneurysm. When i received the call in the middle of the night from my father I myself had no idea what this even was. We need to fight for awareness and prevention.
Jan 31st, 2019
Shawna I. from Morehead City, NC writes:
This subject needs more research and more awareness. I looked up events or ways to be involved in my state (North Carolina) and there is not one event scheduled for the entire year. This is very upsetting and I would love to for changes to be made so that I can find a community that I can relate to and hopefully make a change in as well.
Jan 31st, 2019
Theresa M. from Stevensville, MD writes:
My son was diagnosed with two aneurysms and I want their to be more awareness for this please make sept awareness month for it please. People need to know especially since it is very rare in kids but can happen. This is important to all .
Jan 23rd, 2019
Mitchell S. from Wantagh, NY writes:
In August of 2014 I suffered a ruptured Brain Aneurysm while fishing on my boat. Having had no prior signs of anything & NO KNOWLEDGE of BA's, I thought I was having a stroke due to the severity of pain in my head. I knew I was in bad trouble and called 911 but with no Marine Units available I had to drive my boat to the nearby Jones Beach Theater, where a ambulance awaited my arrival! I am a survivor THANKS TO GOD!!
Jan 17th, 2019
Greta T. from Brooklyn, NY writes:
Brain aneurysms have become more prevalent today. My brother became part the 40% of the fatal cases from a ruptured brain aneurysm. I support funding for research, education, and routine testing especially for families at risk.
Jan 16th, 2019
Gloria M. from Downers Grove, IL writes:
So much more research is need. I benefited from a research trial. Please support this cause.
Jan 7th, 2019
Theresa N. from Fountain Valley, CA writes:
In April 2012, I suffered a ruptured brain aneurysm. I had a constant headache that lasted for over two weeks. No pain medication would stop the pain. Normally, I would never take any medication for my headaches. When I started feeling something was not right with my body, I had my husband call the ambulance. When they arrived, they insisted that my husband take me to the hospital because they said I was only suffering from a migraine. My husband refused so they took me to the hospital where after a CT scan the doctor confirmed it was a ruptured aneurysm. I was immediately taken to a different hospital to be treated. If emergency personnel or first responders do not have enough knowledge about brain aneurysm; how can they give the proper care to someone in a life or death situation suffering from a ruptured aneurysm? I was also diagnosed with a second aneurysm located in the left middle cerebral artery that same day. I recently had Pipeline stent for a new aneurysm that was found in September 2018. I am still 1 in 50 who still has an unruptured aneurysm still in my left middle cerebral artery. We need more research and funding for all who has a ticking time bomb in their brain. PLEASE SUPPORT BRAIN ANEURYSM RESEARCH FUNDING COSPONSOR H.R. 1648 (ELLIE"S LAW).
Jan 4th, 2019
Harleigh S. from Duryea, PA signed.
Dec 11th, 2018
Skye D. from Baldwinsville, NY writes:
In March 2011, my brother Jeromie Davis lost his life at the age of 27 due to a brain aneurysm. He left behind his high school sweetheart, a week old son, and 5 sisters. With more funding I'm positive my brother would be here today. Every 18 minutes a brain aneurysm ruptures- change this statistic.
Dec 9th, 2018
Someone from Toledo, OH writes:
As an individual who has had two Gamma Knife procedures to treat an arteriovenous malformation, I feel that it is crucial to have research done for this condition.
Dec 5th, 2018
Christina L. from Stafford Springs, CT writes:
I support federal funding for the research and study of brain aneurysms. My younger brother suffered a brain aneurysm rupture MAY 2018, 2 months before his 25th birthday. With no prior signs or warnings - he was a healthy strong young man, with a college degree and strong future. We are very lucky the doctors were able to save his life with "coiling" at Hartford Hospital, CT. He suffers daily with headaches / head pain, and short term memory issues. Despite the pain and relearning of tasks that once seemed routine to him - he is staying positive. He proposed to his girlfriend last month (6 months after the rupture) and moving forward as much as possible. WE NEED MORE RESEARCH and FUNDING for this silent killer - please SUPPORT BRAIN ANEURYSM RESEARCH FUNDING COSPONSOR H.R. 1648 (ELLIE'S LAW)
Nov 12th, 2018
Allen C. from Port Orange, FL writes:
My name is Allen Contreras and February 15, 2017 I suffered a brain aneurysm which in return I had to have two brain surgery's. The day after my third oldest daughter's birthday was when it happened. They had to transport me to a different hospital so that I could have the best happy I could receive. Following the second surgery I had a hemorrhagic stroke behind my right eye which made me lose the hearing in my rate ear. I am a husband, a father to four children, and a grandpa to one grand child. I have served in the United States Marine Corp and I would not have changed it for the world. I have applied for disability and I am waiting to see the SSI judge for a ruling. I am unable to work since the surgeries and it has put a toll on my family and children... Any help would be very thankful
Nov 11th, 2018
Annie D. from Sun City, CA signed.
Oct 27th, 2018
Tamika J. from Philadelphia, PA writes:
My sister Carla Felice died suddenly on Saturday September 25th. Her death prompted me to get checked but I was directed not to get an MRI after a neuro field test. But after a back injury took me back to my doctor she insisted along with attending doc that I get one. The appealed to insurance to fund testing. 2 wks later I was diagnosed with a brain aneurysm. Its early for me but sadly late for my sister. Leaving 6 kids and going on 3 kids behind we now know the reality of this hidden danger in our family. Give other families a fighting chance. FUND RESEARCH!
Oct 12th, 2018
Rebecca B. from Wichita, KS writes:
Please support this. My mother passed away because of this. Its becoming more common. Please support this cause.
Oct 3rd, 2018
Christine R. from Kissimmee, FL writes:
Early detection of Brain aneurysm can save lives. To know that you have a brain aneurysm or to know what early signs are will keep people alive. I was 15 years old and in a car accident with a brain injury and that is the only way I knew that I had a brain aneurysm. If I didn't have this brain injury then I probably wouldn't be trying to have others be aware. That is why it is so important to me.
Oct 1st, 2018
Someone from Saint Louis, MO signed.
Sep 12th, 2018
Cordie W. from Steedman, MO signed.
Sep 11th, 2018
Someone from Warminster, PA writes:
As an aneurysm survivor, I can attest to the importance of increased funding for research and potential prevention of this silent killer. I am fortunate, but others aren't and this can be prevented.
Sep 8th, 2018
Someone from Boca Raton, FL writes:
Last year our dear friends were faced with news that their son has a aneurysm later another aneurysm and stroke. The parents brought him home with them. They can not leave him nor can he work. Our system is broken and this man can't receive disability. He does not have short term memory. Pray tell me how is he suppose to live. We have people stealing from the system. I see people with food stamps driving very expensive cars. They also sell food stamps for money to buy drugs etc. Here we have a man and family that could certainly use help. It makes no sense why he can't draw disability. I know this family very well that live in Boyton Beach, Fl. I have this man on our prayer list at church. My heart goes out to this man. How can our system think he can work with short term memory and all his health issues. I would be asham as the system not reach out to these humans. It is not human treating them this way. My prayers...please HELP
Sep 8th, 2018
Mindy P. from Grayson, KY signed.
Sep 8th, 2018
Sandra T. from Grayson, KY writes:
My family has been devastated by this disease!! More funding is needed to find a better form of detection
Sep 8th, 2018
Someone from Boynton Beach, FL writes:
My 46yr old son suffered a double brain aneurysm followed by a stroke, last August. It's a miracle that he survived, his chances were so slim he had received his last rites! He has two coils & a clip. He still requires 24/7 care due to acute short term memory loss, has left peripheral vision loss due to the sacrifice of a vessel during surgery, some central vision loss, he suffers from depression & ptsd. His brain is now like a foriegn object to him. My husband and I brought him to live with us in Florida after his 3 months of hospitalization. We are his full time caregivers. It is very difficult to find the appropriate resources to help him or us as caretakers. He was denied SSDI, so we are now dealing with an attorney. He lost everything he had worked for. He also developed a severe case of shingles and viral meningitis earlier this year. We are doing our best with whatever resources we have found locally, but there needs to be more awareness even in the medical community.
Sep 5th, 2018
Someone from Bronx, NY signed.
Sep 4th, 2018
Jamie S. from Sebastian, FL writes:
I lost my mother.My hero and the person I loved more than anything else on earth in her sleep to an aneurysm.Please fund the research we need so more family's don't feel this pain of sudden unanswered absence.
Aug 31st, 2018
Jason E. from Hephzibah, GA writes:
I was almost killed by a brain aneurysm last year. It devastated me physically and mentally. I believe more people would get screened if they were more aware of the danger.
Aug 28th, 2018
Cindy D. from Saint Cloud, FL signed.
Aug 27th, 2018
madilene h. from Saint Cloud, FL writes:
My mother was part of that 40%.My mother suffered form migraines her whole life, my mother had an undetected brain aneurysm rupture.She was alone, likely scared.Now i am alone, my kids have no grandmother...There is an outstanding amount of people effected by such an unspoken pain. I never in my 23 years of life had heard of an aneurysm until it was smack in my face stealing my mother from my life.This needs awareness, this need attentions, doctors more aware, men, women and people of all walks of life aware of something so life changing. Dont become a part of that 40%, lets not let this number rise! lets take action.Ellies law has my vote!
Aug 24th, 2018
Someone from San Jose, CA writes:
I am, luckily, a survivor of a ruptured brain aneurysm. We need more awareness about this condition. I never knew what the risk factors were. I never knew that having a grandmother who died from a brain aneurysm put me at a higher risk. I believe that had I known all of this I could have told me doctors years ago and could have been having preventive screening to look for any aneurysms and caught it BEFORE it ruptured. PLEASE support HR 1648
Aug 23rd, 2018
Maria C. from Kingwood, TX writes:
Both of my parents have now passed from brain aneurysms. There needs to be more awareness. I am paranoid I am next. Please support further research as this takes and shatters lives just as much as other illnesses!
Aug 21st, 2018
Tonya N. from Aliquippa, PA writes:
I suffered a ruptured brain aneurysm on June 12th of this year. I was fortunate and lucky the doctors were able to save me but it was a life changing event. I wish I had known I was at risk.
Aug 15th, 2018
Betty Gray S. from Seattle, WA writes:
I was recently diagnosed with an unruptured brain aneurysm. My cousin dropped dead from the same. Please support HR 1648.
Aug 14th, 2018
Erica R. from Kansas City, MO writes:
My mother pass in 2015 in her sleep while in bed with her grandchild due to her aneurysm that after being release from the hospital I think brain aneurysm awareness
Aug 12th, 2018
Michael D. from Southbury, CT writes:
I am a 53 year old survivor. My aneurysm burst on April 13, 2018. I am one of the most fortunate people that survived without significant neurological damage, thanks to the great doctors at Yale New Haven Hospital. Can you help with supporting research and awareness programs for the estimated 6 million citizens that are unknowingly living with this danger. Support further research, it WILL save lives.
Aug 10th, 2018
Ariel R. from Saint Louis, MO writes:
Aug 8th, 2018
Someone from East Amherst, NY writes:
Let's work together to increase funding for research, please.
Aug 5th, 2018
Morgan C. from Gainesville, FL signed.
Jul 29th, 2018
Lori S. from Lake Mary, FL writes:
WE NEED YOUR SUPPORT. My father had an aneurysm burst when he was 40 years old. He was diagnosed with dementia after that and never knew anyone in his life past the time he was a young adult. Which means he never remembered having children or grandchildren he passed when he was 60 from another brain aneurysm burst. My mother had a TIA that assisted in diagnosing 2 brain aneurysms that have been coiled. When I was 45 I was diagnosed with having a 3.0 brain aneurysm and unfortunately I have to wait for it to grow to safely have it coiled. Its like having a ticking time bomb never knowing when it will explode. Please support brain aneurysm awareness, diagnosis, and prevention.