Support Brain Aneurysm Research Funding
Cosponsor H.R. 1648

The Ellie Helton, Lisa Colagrossi, Teresa Anne Lawrence, and Jennifer Sedney Focused Research Act (Ellie's Law)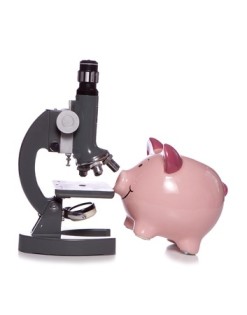 While brain aneurysms are surprisingly common, federal funding for research in this area is almost non-existent. An estimated 6 million people in the United States have an unruptured brain aneurysm, and each year an estimated 30,000 people in the United States will suffer a rupture. Ruptured brain aneurysms are fatal in 40% of the cases, with 66% of survivors suffering permanent neurological damage. The combined overall lost wages of survivors of ruptured brain aneurysms and their caretakers are approximately $138,000,000 per year. Despite these startling statistics, the federal government spends only about $5 million per year on brain aneurysm research, or 83 cents per American afflicted with the disease each year.
Ellie's Law aims to reduce this gap, by authorizing an additional $5 million each fiscal year, for five years, to the National Institute of Neurological Disorders and Stroke.
Post Public Comments
Public Comments (58)
Aug 15th, 2018
Betty Gray S. from Seattle, WA writes:
I was recently diagnosed with an unruptured brain aneurysm. My cousin dropped dead from the same. Please support HR 1648.
Aug 14th, 2018
Erica R. from Kansas City, MO writes:
My mother pass in 2015 in her sleep while in bed with her grandchild due to her aneurysm that after being release from the hospital I think brain aneurysm awareness
Aug 12th, 2018
Michael D. from Southbury, CT writes:
I am a 53 year old survivor. My aneurysm burst on April 13, 2018. I am one of the most fortunate people that survived without significant neurological damage, thanks to the great doctors at Yale New Haven Hospital. Can you help with supporting research and awareness programs for the estimated 6 million citizens that are unknowingly living with this danger. Support further research, it WILL save lives.
Aug 10th, 2018
Ariel R. from Saint Louis, MO writes:
Aug 8th, 2018
Someone from East Amherst, NY writes:
Let's work together to increase funding for research, please.
Aug 5th, 2018
Morgan C. from Gainesville, FL signed.
Jul 29th, 2018
Lori S. from Lake Mary, FL writes:
WE NEED YOUR SUPPORT. My father had an aneurysm burst when he was 40 years old. He was diagnosed with dementia after that and never knew anyone in his life past the time he was a young adult. Which means he never remembered having children or grandchildren he passed when he was 60 from another brain aneurysm burst. My mother had a TIA that assisted in diagnosing 2 brain aneurysms that have been coiled. When I was 45 I was diagnosed with having a 3.0 brain aneurysm and unfortunately I have to wait for it to grow to safely have it coiled. Its like having a ticking time bomb never knowing when it will explode. Please support brain aneurysm awareness, diagnosis, and prevention.
Jul 24th, 2018
Tabitha H. from Farmington, MI writes:
My mother has recently passed away from a brain aneurysm. If this was talked about before and more people know about it then hopefully more people can get it detected before something happens.
Jul 23rd, 2018
lisa D. from Girard, OH writes:
My father died of a brain aneurysm 13 years ago, my sister has a brain bleed and I just suffered an aortic aneurysm. Thanks to God, the GREAT doctor and his team at the Cleveland Clinic I am alive and doing well, but we need more research on aneurysm period! With all the great technology today, there should be ways of screening for this without insurances making a big deal and a huge cost to the family members who need it. We need to take a more proactive approach to this!
Jul 13th, 2018
Gloria M. from Downers Grove, IL writes: