Support Brain Aneurysm Research Funding
Cosponsor H.R. 1648

The Ellie Helton, Lisa Colagrossi, Teresa Anne Lawrence, and Jennifer Sedney Focused Research Act (Ellie's Law)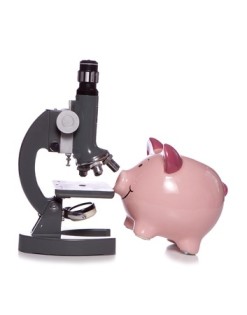 While brain aneurysms are surprisingly common, federal funding for research in this area is almost non-existent. An estimated 6 million people in the United States have an unruptured brain aneurysm, and each year an estimated 30,000 people in the United States will suffer a rupture. Ruptured brain aneurysms are fatal in 40% of the cases, with 66% of survivors suffering permanent neurological damage. The combined overall lost wages of survivors of ruptured brain aneurysms and their caretakers are approximately $138,000,000 per year. Despite these startling statistics, the federal government spends only about $5 million per year on brain aneurysm research, or 83 cents per American afflicted with the disease each year.
Ellie's Law aims to reduce this gap, by authorizing an additional $5 million each fiscal year, for five years, to the National Institute of Neurological Disorders and Stroke.
Post Public Comments
Public Comments (91)
Aug 29th, 2019
Someone from Nashua, NH signed.
Jul 11th, 2019
Sarah H. from Dexter, MI signed.
Apr 9th, 2019
Laura C. from Cary, NC writes:
We need more awareness and research for this subject that affects the lives of so many so spontaneously. There are signs and symptoms that go unnoticed because of the lack of attention and awareness. it is life changing, life threatening, and we need to do all that we possibly can for prevention. My mother passed away a few years ago of a brain aneurysm. When i received the call in the middle of the night from my father I myself had no idea what this even was. We need to fight for awareness and prevention.
Jan 31st, 2019
Shawna I. from Morehead City, NC writes:
This subject needs more research and more awareness. I looked up events or ways to be involved in my state (North Carolina) and there is not one event scheduled for the entire year. This is very upsetting and I would love to for changes to be made so that I can find a community that I can relate to and hopefully make a change in as well.
Jan 31st, 2019
Theresa M. from Stevensville, MD writes:
My son was diagnosed with two aneurysms and I want their to be more awareness for this please make sept awareness month for it please. People need to know especially since it is very rare in kids but can happen. This is important to all .
Jan 23rd, 2019
Mitchell S. from Wantagh, NY writes:
In August of 2014 I suffered a ruptured Brain Aneurysm while fishing on my boat. Having had no prior signs of anything & NO KNOWLEDGE of BA's, I thought I was having a stroke due to the severity of pain in my head. I knew I was in bad trouble and called 911 but with no Marine Units available I had to drive my boat to the nearby Jones Beach Theater, where a ambulance awaited my arrival! I am a survivor THANKS TO GOD!!
Jan 17th, 2019
Greta T. from Brooklyn, NY writes:
Brain aneurysms have become more prevalent today. My brother became part the 40% of the fatal cases from a ruptured brain aneurysm. I support funding for research, education, and routine testing especially for families at risk.
Jan 16th, 2019
Gloria M. from Downers Grove, IL writes:
So much more research is need. I benefited from a research trial. Please support this cause.
Jan 7th, 2019
Theresa N. from Fountain Valley, CA writes:
In April 2012, I suffered a ruptured brain aneurysm. I had a constant headache that lasted for over two weeks. No pain medication would stop the pain. Normally, I would never take any medication for my headaches. When I started feeling something was not right with my body, I had my husband call the ambulance. When they arrived, they insisted that my husband take me to the hospital because they said I was only suffering from a migraine. My husband refused so they took me to the hospital where after a CT scan the doctor confirmed it was a ruptured aneurysm. I was immediately taken to a different hospital to be treated. If emergency personnel or first responders do not have enough knowledge about brain aneurysm; how can they give the proper care to someone in a life or death situation suffering from a ruptured aneurysm? I was also diagnosed with a second aneurysm located in the left middle cerebral artery that same day. I recently had Pipeline stent for a new aneurysm that was found in September 2018. I am still 1 in 50 who still has an unruptured aneurysm still in my left middle cerebral artery. We need more research and funding for all who has a ticking time bomb in their brain. PLEASE SUPPORT BRAIN ANEURYSM RESEARCH FUNDING COSPONSOR H.R. 1648 (ELLIE"S LAW).
Jan 4th, 2019
Harleigh S. from Duryea, PA signed.