Support Brain Aneurysm Research Funding
Cosponsor H.R. 1648

The Ellie Helton, Lisa Colagrossi, Teresa Anne Lawrence, and Jennifer Sedney Focused Research Act (Ellie's Law)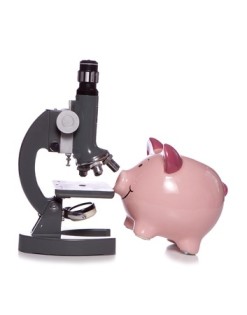 While brain aneurysms are surprisingly common, federal funding for research in this area is almost non-existent. An estimated 6 million people in the United States have an unruptured brain aneurysm, and each year an estimated 30,000 people in the United States will suffer a rupture. Ruptured brain aneurysms are fatal in 40% of the cases, with 66% of survivors suffering permanent neurological damage. The combined overall lost wages of survivors of ruptured brain aneurysms and their caretakers are approximately $138,000,000 per year. Despite these startling statistics, the federal government spends only about $5 million per year on brain aneurysm research, or 83 cents per American afflicted with the disease each year.
Ellie's Law aims to reduce this gap, by authorizing an additional $5 million each fiscal year, for five years, to the National Institute of Neurological Disorders and Stroke.
Post Public Comments
Public Comments (78)
Nov 12th, 2018
Allen C. from Port Orange, FL writes:
My name is Allen Contreras and February 15, 2017 I suffered a brain aneurysm which in return I had to have two brain surgery's. The day after my third oldest daughter's birthday was when it happened. They had to transport me to a different hospital so that I could have the best happy I could receive. Following the second surgery I had a hemorrhagic stroke behind my right eye which made me lose the hearing in my rate ear. I am a husband, a father to four children, and a grandpa to one grand child. I have served in the United States Marine Corp and I would not have changed it for the world. I have applied for disability and I am waiting to see the SSI judge for a ruling. I am unable to work since the surgeries and it has put a toll on my family and children... Any help would be very thankful
Nov 11th, 2018
Annie D. from Sun City, CA signed.
Oct 27th, 2018
Tamika J. from Philadelphia, PA writes:
My sister Carla Felice died suddenly on Saturday September 25th. Her death prompted me to get checked but I was directed not to get an MRI after a neuro field test. But after a back injury took me back to my doctor she insisted along with attending doc that I get one. The appealed to insurance to fund testing. 2 wks later I was diagnosed with a brain aneurysm. Its early for me but sadly late for my sister. Leaving 6 kids and going on 3 kids behind we now know the reality of this hidden danger in our family. Give other families a fighting chance. FUND RESEARCH!
Oct 12th, 2018
Rebecca B. from Wichita, KS writes:
Please support this. My mother passed away because of this. Its becoming more common. Please support this cause.
Oct 3rd, 2018
Christine R. from Kissimmee, FL writes:
Early detection of Brain aneurysm can save lives. To know that you have a brain aneurysm or to know what early signs are will keep people alive. I was 15 years old and in a car accident with a brain injury and that is the only way I knew that I had a brain aneurysm. If I didn't have this brain injury then I probably wouldn't be trying to have others be aware. That is why it is so important to me.
Oct 1st, 2018
Someone from Saint Louis, MO signed.
Sep 12th, 2018
Cordie W. from Steedman, MO signed.
Sep 11th, 2018
Someone from Warminster, PA writes:
As an aneurysm survivor, I can attest to the importance of increased funding for research and potential prevention of this silent killer. I am fortunate, but others aren't and this can be prevented.
Sep 8th, 2018
Someone from Boca Raton, FL writes:
Last year our dear friends were faced with news that their son has a aneurysm later another aneurysm and stroke. The parents brought him home with them. They can not leave him nor can he work. Our system is broken and this man can't receive disability. He does not have short term memory. Pray tell me how is he suppose to live. We have people stealing from the system. I see people with food stamps driving very expensive cars. They also sell food stamps for money to buy drugs etc. Here we have a man and family that could certainly use help. It makes no sense why he can't draw disability. I know this family very well that live in Boyton Beach, Fl. I have this man on our prayer list at church. My heart goes out to this man. How can our system think he can work with short term memory and all his health issues. I would be asham as the system not reach out to these humans. It is not human treating them this way. My prayers...please HELP
Sep 8th, 2018
Mindy P. from Grayson, KY signed.