Tell Congress: Put Brain Aneurysm Awareness On The Map
You Can Help Declare September as National Brain Aneurysm Awareness Month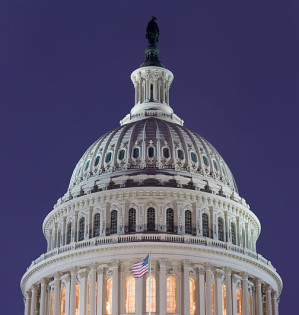 Shirley Dudek Demmer was a loving wife and the proud mother of two sons and a daughter. Just 54 years old, she was focused on planning for the future with her husband and children. She tirelessly dedicated her life to the family she cherished, the home that she treasured, and the community that she loved. This all changed on November 12, 2007.

In the midst of preparing dinner one night, Shirley collapsed suddenly. Her husband called an ambulance and she was rushed to a nearby hospital where doctors broke the news to her stunned family that a brain aneurysm rupture had caused catastrophic damage. Surgeons tried to repair the damage, but were unable to save her.
Shirley's family was shocked by her sudden death that came without warning. Shirley exercised regularly and was in seemingly perfect health. Her husband said she had had every medical test that was recommended and kept meticulous notes of the results.

Shirley was a person of extreme warmth and caring. Throughout her life, she was dedicated to family, faith and community. Her philanthropic efforts, particularly in the area of women's rights and violence against women, had a remarkable effect on everyone whose lives she touched. Her three children were never able to say goodbye. Her husband, her family and her friends were left trying to make sense of their loss. They lost a mother, a wife, a good friend, and an important member of her town's community.

Every year over 30,000 families in the U.S. experience the unspeakable tragedy caused by a ruptured brain aneurysm. About 40% of those experiencing a ruptured brain aneurysm will die. Those that survive often face significant challenges, greatly impacting their lives and the lives of their families.

Families like Shirley's are asking you for your support by sending a message to your representatives in Congress by signing this petition.
1 in 50 people will develop a brain aneurysm. If a brain aneurysm is diagnosed early with proper screening, it can be treated before it ruptures. Lives can be saved if people know the risks, the signs, and when to get help.

It is critical that you help raise awareness of brain aneurysms, including methods of early detection and treatment.
Your support of H. Res. 667 introduced by Representative Tiberi and Representative Neal would have a tremendous impact and would be much appreciated by those whose lives have been impacted by brain aneurysms, as well as a big thank you to the Senate for passing resolution S. Res. 438, sponsored by Senator Markey and Senator Ayotte.

The Brain Aneurysm Foundation asks you to please sign below to support H. Res. 667 and to thank your Senators for passing S. Res. 438 to make September National Brain Aneurysm Awareness Month.
Post Public Comments
Public Comments (14,205)
2 days ago
Giovanna H. from Memphis, TN signed.
Aug 18th, 2017
Jeroen V. from Fayetteville, AR writes:
My wife was 50 years old when she suffered from a ruptured brain aneurysm on March 6, 2014. I was traveling at the time while she was airlifted to St Vincent hospital in Little Rock. We are very greatful for the excellent care of the Neurosurgeon, Dr. Ali Krisht he was able to save her life. Now 4 years later, she is doing well. We went trough more than a year dealings with seizures but this all went away.
Aug 17th, 2017
Samantha S. from Palmyra, VA writes:
My mom survived two ruptured brain aneurysms in 1996.
Aug 17th, 2017
Lori D. from Williamston, MI signed.
Aug 16th, 2017
Courtney C. from Seattle, WA writes:
In loving memory of my Dad, who we lost suddenly 3 weeks ago due to a ruptured aneurysm. With all the data and technology at our fingertips, I believe we need more action.
Aug 16th, 2017
Erika T. from Littleton, MA signed.
Aug 16th, 2017
Tisha P. from New York, NY writes:
I lost my mom 3 years ago due to a ruptured Brain Aneurysm. She had no warning signs... Please put this on the map and make it a national day all over the world.... Please help us take action on raising awareness of this slient killer.
Aug 14th, 2017
Laura M. from Lindenhurst, NY writes:
Please take action to help bring awareness to Brain Aneurysm! I was lucky enough to survive and I want to see any other person who suffers this to come thru it as well as I did!! Please help!
Aug 13th, 2017
Diane A. from Vineland, NJ signed.
Aug 13th, 2017
Thomasina C. from Reading, PA signed.