Support Brain Aneurysm Research Funding
Cosponsor H.R. 1648

The Ellie Helton, Lisa Colagrossi, Teresa Anne Lawrence, and Jennifer Sedney Focused Research Act (Ellie's Law)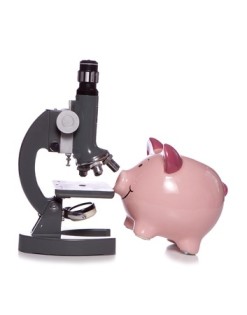 While brain aneurysms are surprisingly common, federal funding for research in this area is almost non-existent. An estimated 6 million people in the United States have an unruptured brain aneurysm, and each year an estimated 30,000 people in the United States will suffer a rupture. Ruptured brain aneurysms are fatal in 40% of the cases, with 66% of survivors suffering permanent neurological damage. The combined overall lost wages of survivors of ruptured brain aneurysms and their caretakers are approximately $138,000,000 per year. Despite these startling statistics, the federal government spends only about $5 million per year on brain aneurysm research, or 83 cents per American afflicted with the disease each year.
Ellie's Law aims to reduce this gap, by authorizing an additional $5 million each fiscal year, for five years, to the National Institute of Neurological Disorders and Stroke.
Post Public Comments
Public Comments (45)
Jun 11th, 2018
Someone from Sun Valley, CA writes:
I am a survivor of brain aneurysm. At the age of 11 this happened to me. Fortunately I no longer have long term effects, but this is just myself. There are more negative cases than that of myself and this is why I would like for more funds to go to doctors to research this matter because medicine is short when talking about this neurological defect.
Jun 6th, 2018
Melanie S. from Canistota, SD writes:
I just lost my 66 year mother to a ruptured brain aneurysm in the brain stem. She had a slow bleed 8 years ago and they were able to put coils in and she made it through. I thank god every day that I got another 8 years with her. Another aneurysm started to form about a year ago and they said they were watching it but on May 14th it ruptured and my mom laid in a coma never to wake up. We removed her life support on May 22nd and 4 hours later she passed away. I am heartbroken over the loss of my mom, my best friend and my rock! I miss her and wish that I could have helped her. More funding needs to be provided for research!! I am told I am at risk because of the family history of aneurysms and I am scared!
Jun 6th, 2018
D. M. from Buffalo, NY writes:
Please increase the funding for research, too many people are dying and are suffering.
Jun 3rd, 2018
Jeanne A. from San Marcos, CA writes:
May 30th, 2018
Amy S. from Cedar Hill, TX writes:
I am a brain aneurysm survivor. This cause hits home for me. I almost lost my life but due to magnificent neurology teams, my life was saved. Brain aneurysm awareness is much needed because it often goes undetected. Please see this as a serious issue. Our lives depend on it!
May 22nd, 2018
Melanie T. from Dolton, IL writes:
Survivor of an AVM which contained 5 aneurysms. Not sure which one ruptured but I survived. I have been able to facilitate support groups for others like myself. More research is needed. More widespread screens and scans are needed. Rehabilitation after the first year also may help neurological patients with longer term quality of life.
May 10th, 2018
Rachael B. from Lexington, KY writes:
My mom passed away just this past January from a brain aneurysm. She was a healthy and happy 66 year old woman. I'd love to see more research done to help detect them earlier or prevent them all together.
May 9th, 2018
Laura H. from Frederick, MD writes:
from a SURVIVOR of 1 Brain Aneurysm Rupture in addition to 3 more found through the recovery of the 1st rupture
May 7th, 2018
Deborah D. D. from San Francisco, CA writes:
For a medical condition which affects such a substantial percentage of the American population, it is absolutely essential that sufficient (not token) federal funds be directed toward research on, and identification of, brain aneurism. Please support Ellie's Law as an initial effort toward properly funding this critical research, via the National Institute of Neurological Disorders and Stroke (NINDS).
May 7th, 2018
Rosa L. from New York, NY signed.