Support Brain Aneurysm Research Funding
Cosponsor H.R. 1648

The Ellie Helton, Lisa Colagrossi, Teresa Anne Lawrence, and Jennifer Sedney Focused Research Act (Ellie's Law)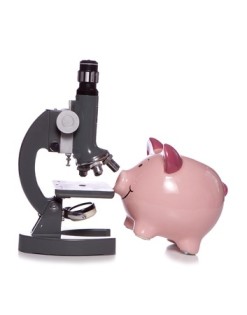 While brain aneurysms are surprisingly common, federal funding for research in this area is almost non-existent. An estimated 6 million people in the United States have an unruptured brain aneurysm, and each year an estimated 30,000 people in the United States will suffer a rupture. Ruptured brain aneurysms are fatal in 40% of the cases, with 66% of survivors suffering permanent neurological damage. The combined overall lost wages of survivors of ruptured brain aneurysms and their caretakers are approximately $138,000,000 per year. Despite these startling statistics, the federal government spends only about $5 million per year on brain aneurysm research, or 83 cents per American afflicted with the disease each year.
Ellie's Law aims to reduce this gap, by authorizing an additional $5 million each fiscal year, for five years, to the National Institute of Neurological Disorders and Stroke.
Post Public Comments
Public Comments (18)
Apr 12th, 2018
Christine M. from Cary, NC writes:
My mother survived a brain aneurysm 8 months after I was born
Apr 12th, 2018
Angela L. from Hattiesburg, MS writes:
I am a brain Anuseryem survivor on July 24 2016. I had two Anuseryem . The one on my frontal lobe ruputure I stayed in the hospital for 2 1/2 month. It was only by the grace of God I am here thanking God for Husband, children and family and Church family for praying for me and family.
Apr 3rd, 2018
Wanda H. from Sumter, SC writes:
I survived a brain aneurysm that occurred February 25th 2018. I had no prior diagnosis it just happened. I spent 25 days in the hospital, 21 of those days in ICU. When mine ruptured I felt the blood draining on the inside of my head traveling down my ears and eyes deafening me until my neck got stiff and my body locked up all i could do was pray and tell my friend to call the ambulance. I could've been dead but God kept me. I am a survivor. We must make Brain Aneurysms awareness. It is very real.
Mar 25th, 2018
Tracey A. from Clearwater, FL signed.
Mar 21st, 2018
Ruth Ann W. from Grayson, KY signed.
Mar 18th, 2018
VENDLA B. from Dayton, OH signed.
Mar 18th, 2018
Monet G. from Plymouth, NC signed.
Mar 18th, 2018
Frances H. from Grifton, NC signed.
Mar 6th, 2018
Laura G. from Chicago, IL signed.
Mar 3rd, 2018
Tara F. from Louisville, KY signed.